You Make A Difference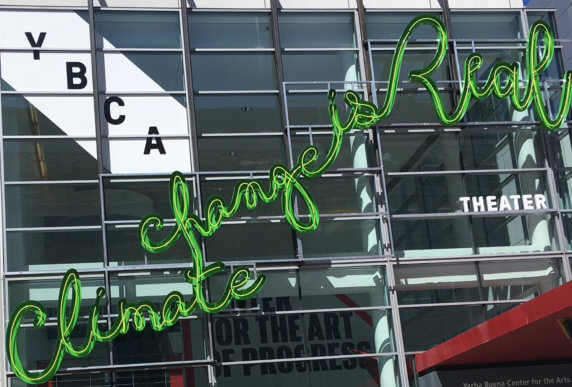 Now, more than ever, we depend on the courage and dedicated activism of grassroots activists like you.
As our own government is denying climate change and allowing polluters to pump more toxins into our water, our food, and our bodies, it's up to you and me and others like us to fight for our future.
I'm proud that Pacific Environment hosted two events at the recent Global Climate Action Summit in San Francisco, where citizen activists pushed world leaders to accelerate our transition to clean energy and sustainable societies.
Our Cost of Coal film festival gave a voice to people in Siberia, India, Appalachia, and Oakland who are mobilizing Indigenous and local communities to fight coal companies that are stealing land, polluting the air we breathe, and worsening climate change.
Their stories of courage and success showed that supporting frontline activists is one of the most important things you and I can do right now—and why your generous support is so critical this year. Please make a personally meaningful year-end gift today.
We also convened activists and experts, as well as political leaders hailing from Oakland, Norway, and the Marshall Islands, to pressure the shipping industry—one of the world's worst climate polluters—to do its part and become carbon-free by 2030. (In fact, a recent U.N. report by climate scientists warns that we must drastically and immediately reduce carbon pollution to keep climate change to below 1.5oC to avoid the most catastrophic consequences of global warming.)
We are now helping build an international coalition to push corporations and politicians to take immediate action to reduce carbon pollution from ships. Join our fight and send your most generous gift today.
As part of this push toward clean energy, earlier this year we co-founded a new international coalition targeting Carnival Corporation, one of the world's largest cruise ship companies, to stop using dirty heavy fuel oil to power its ships on Arctic cruises.
This is not only one of the dirtiest fossil fuels threatening our climate. People pay a lot of money to see the beautiful Arctic and few know that they are traveling atop a ticking time bomb—if spilled, this dirty oil would be catastrophic for Arctic wildlife and communities who depend on clean ocean water.

Did you know that fossil fuels are also key chemical components in plastic production? As the world is ditching fossil fuels for clean energy, Big Oil is looking to shore up its declining business by producing more plastic.
But—once new plastic is made, it stays on the planet forever. In the last 60 years, we've created 8 billion tons of plastic.
This plastic is now poisoning our oceans, clogging landfills, and showing up in our drinking water. What's worse, companies are making more than ever—and show no signs of changing their ways.

In fact, many of these corporations tell us that if we just recycle more and do our part, we'll be just fine. But that's a lie. There's only one solution: stop creating single-use plastics.
Big Oil is choking our planet with carbon pollution and destroying our oceans with plastic pollution. Enough is enough. Join this fight against pollution and send your year-end gift today.
My colleagues and I are working with grassroots activists in China and Vietnam, two countries poised to take action to better manage waste and stop plastics from leaking into the ocean. And many of the local leaders we work with are eager to help their countries become zero waste leaders.
Together with our partners, we conduct waste audits to identify the international brands creating the greatest amount of plastic waste so we can hold them accountable. And we complement this advocacy work with local, grassroots projects to develop tailored solutions that will help communities become zero waste leaders.
Make no mistake. The fight against plastic will be long, challenging, and expensive.
We're going up against some of the richest and most powerful corporations in the world, while developing customized, local solutions where they can have a big impact.
Please give as generously as you can this year and become a part of the solution to climate change and plastic pollution.