Inspiring Community Action
"My name is Ren Jiangang. I live in Tongling City and I want to report illegal pollution from an enterprise in Tongling Industrial Park.
This company has been polluting the surrounding natural environment and affecting the health of residents for years, but no agencies or departments have come forward to stop the violations or enforce penalties.
I am a disabled person. I am not afraid of retaliation by the polluters—I will struggle for the environment and the survival of our next generation."
We empower people like Ren Jiangang to expose harm and seek justice. And we ensure communities have a say in the decisions that impact their lives and the environment—to avoid harm in the first place.
I'm deeply worried about China's environmental situation. My legal internship may be over, but after graduating from law school, I want to work as an environmental protection lawyer.

Wang Lin, participant in Pacific Environment's internship program in China
Information
Participation
Justice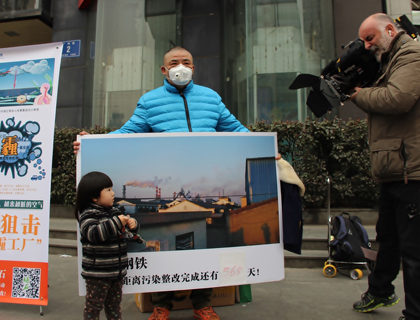 Just putting information into the public spotlight can build pressure on governments and regulators to address environmental threats. (Photo: Pacific Environment/Partner)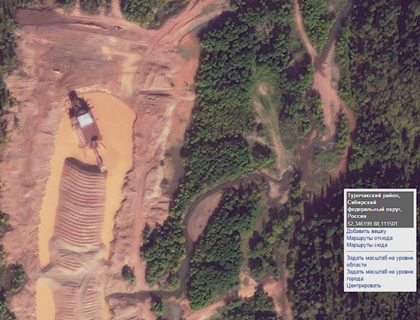 Our partners verify environmental information through field investigations, satellite imagery, and citizen patrols that test water and air quality. (Photo: Pacific Environment/P)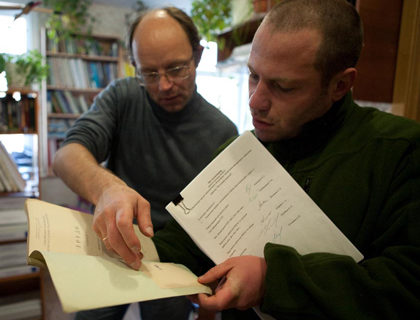 We educate communities about the benefits and dangers of specific projects and demonstrate how people can weigh in on legislative and policy processes through public comments and hearings. (Photo: Goldman Environmental Prize)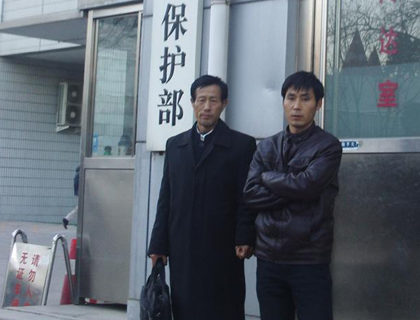 Our partners are among the first grassroots groups in China to challenge polluters in court via public interest lawsuits. (Photo: Pacific Environment/Partner)
Information
Without information, we are in the dark about the environmental threats to our health, livelihoods, cultural traditions and sacred places.
From pollution levels to planned projects, we help partners ensure that government information about the environment is easily accessible. If governments refuse to provide information, we help local leaders pressure officials to comply with open information laws.
Grassroots monitoring is key to ensuring that government and corporate information that is being released is truthful and complete. Even so, environmental information can be confusing to regular citizens. We help partners present data in a way that informs and inspires action.
Participation
Public participation is a win-win. When people participate in decisions that affect their lives, they are more likely to support new laws and regulations. At the same time, when governments listen to local communities, they make better decisions for people and the environment.
How this plays out in different communities varies greatly. Together with local leaders we identify the best ways to motivate people to get involved.
Sometimes this means that we help partners develop innovative ways to establish ongoing dialogue among citizens, companies and local governments to improve long-term decision-making. Other times, we bring different groups of people to the table to resolve specific grievances.
We also help ensure communities that need to be at the table are indeed at the table. And we empower communities to push local governments to cultivate participation and improve public engagement.
Justice
When we know about harms, but corporations and governments refuse to take action despite public pressure, then it's time to go to court.
We help environmental groups and communities gain access to the courts to address injustices and destruction and hold developers and polluters accountable.
Our legal internship program has helped community groups across China prepare legal cases while offering environmental law students a chance to apply their knowledge to real-world cases.
Law students and local environmental groups also go out into local and especially rural and indigenous communities to inform people about environmental laws and their rights so they know how to protect and defend themselves.