Protecting Livelihoods, Protecting Water
We are what we eat.
How we feed ourselves shapes our identities, our families, our communities.
Subsistence cultures often rely heavily on the bounty of rivers and seas, which shape cultural and economic practices. This foundation is threatened by overfishing, industrial poaching, pollution, poorly regulated ship traffic and the impacts of climate change.
We collaborate with local partners to protect traditional livelihoods that feed families, sustain cultural traditions, and protect the water and wildlife local people depend on.
Thanks to Pacific Environment's long-term support, the indigenous peoples of Kamchatka are increasingly participating in salmon conservation together with scientists and park rangers.

Nina N. Zaporotskaya, Executive Director, Ethno-Environmental Information Center Lach, Kamchatka, Russia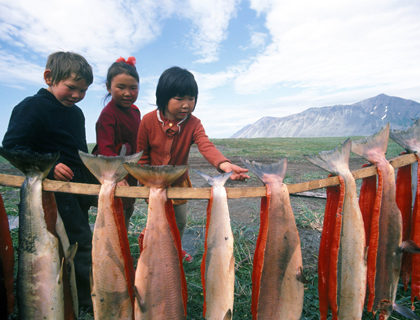 Kamchatka is one of the last great spawning grounds of Pacific wild salmon—and central to local and indigenous economic health.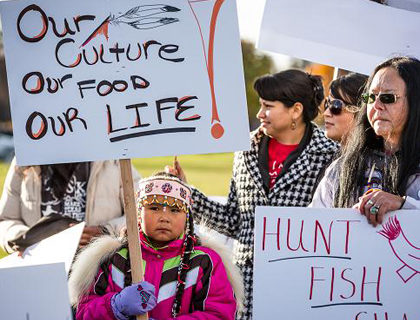 Arctic indigenous communities face food shortages due to melting sea ice and declining wildlife populations.
Nurturing Community Solutions