Promoting Grassroots Community Action
When people understand the sources of their problems they can take action to win real-world change.
We partner with local leaders on the frontlines of environmental injustice because they have the passion and determination it takes to mobilize their communities around shared concerns.
And their grassroots groups offer a multitude of creative and inspiring ways for people to get involved and defend climate and oceans, protect wildlife, and safeguard cultural diversity and indigenous rights.
We help them succeed via a comprehensive support program that nurtures the growth of our partner groups, their leaders and their many community volunteers.
Every social justice movement that I know of has come out of people sitting in small groups, telling their life stories, and discovering that other people have shared similar experiences.

Gloria Steinem, Feminist Icon

Pacific Environment is well-known among grassroots organizations in China. They get to know our needs and offer expert trainings that help with our organization's development. And we learn from their international perspective on environmental problems.

Li Chunhua, Green Stone, Nanjing, China
Exchanges
Networking
Mentoring
Training
Campaigning
Legal Tools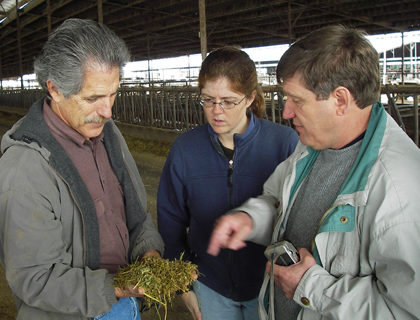 We convene activists and international experts to design successful conservation initiatives. (Photo: Pacific Environment)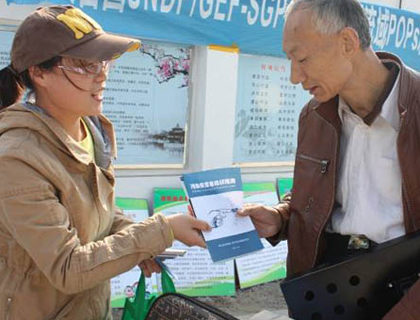 We help partners build strong communities by involving growing numbers of community volunteers in local conservation efforts. (Photo: Pacific Environment/Partner)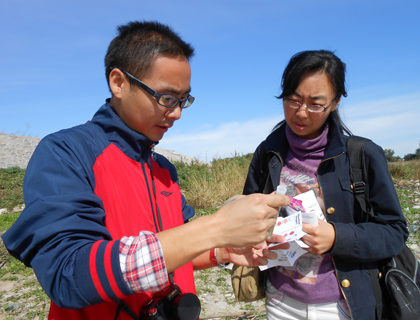 We connect local activists with scientists to learn technical skills that help them watchdog and report harmful activities. (Photo: Pacific Environment/Partner)
What We Bring To the Table
The community leaders and groups we partner with consistently tell us that the value we provide stems from three things.
We build the capacity of local grassroots groups to become effective agents of change in their communities by providing sophisticated support services: technical expertise, scientific research, legal tactics, etc.
We connect activists with international peers and experts to counter isolation and promote shared learning and problem-solving.
We give direct financial support.
Civil Society and the Rule of Law
By helping local activists protect their communities from concrete environmental harm, we also help these local leaders build more robust civil society institutions and strengthen the rule of law.
Protecting Local Movements
Our partners often work in isolation and with little societal recognition for their courageous efforts. Indeed, their families and friends often question their failure to seek more remunerative and admired jobs.
Hence, the signature achievement of our efforts in places like China and Russia is the continued survival and growth of a network of grassroots environmental justice leaders and organizations.
International Impact
We complement local community action by putting direct advocacy pressure on international decision-makers beyond the reach of local leaders. That's how we amplify local voices and push for systemic reforms at international institutions that protect wildlife, human health, and cultural integrity.