Trump's Secretive Attack on America's Oceans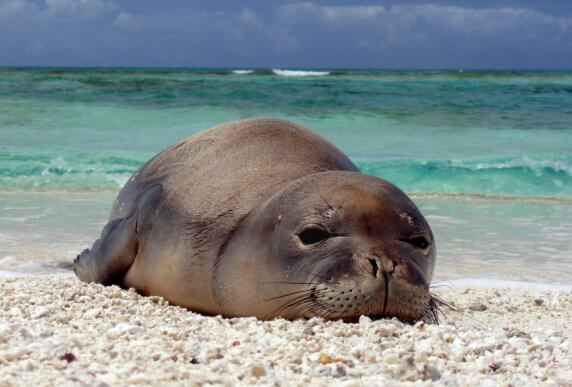 When you keep information secret, the question is: what do you have to hide and who are you hiding it from?
In the case of our national marine monuments and sanctuaries, it looks like President Trump and his administration are hiding from people like you and me!
Why?
Because they know that their attacks on existing ocean protections disrespect the will of the American people.
When the Trump administration asked people like you to weigh in on current marine protections, 99% opposed opening our "blue parks" to oil drilling, mining, and overfishing.
In July, the White House refused to release to the public the Interior Department's report on national marine and land monuments that Trump had ordered. The Commerce Department's report on marine sanctuaries was supposed to be released last Wednesday, but once again the White House is keeping it secret.
A draft report leaked to the media shows that Interior Secretary Zinke wants to reduce protections for the Rose Atoll and Pacific Remote Islands Marine National Monuments. Commerce Secretary Ross is reportedly eyeing Hawaii's Papahanaumokuakea Marine National Monument for mineral exploration and deep-sea mining.
The exact details of these plans remain shrouded in secrecy, but we will not let this deter us.
The marine monuments and sanctuaries that Trump is eager to hand over to the mining and oil industries are not his to give. They are public waters, declared off limits to development by prior Presidents, and they belong to us—the American people. And we have stated loud and clear: We want to keep our world-class marine ecosystems and endangered wildlife protected.
Are you with us? Together, we can still fight this attack on our oceans—including in court. Can you chip in $20 today?
Thank you for all you do for our oceans.