U.S. Should Pull Funding from Exxon's Deadly Pipeline Project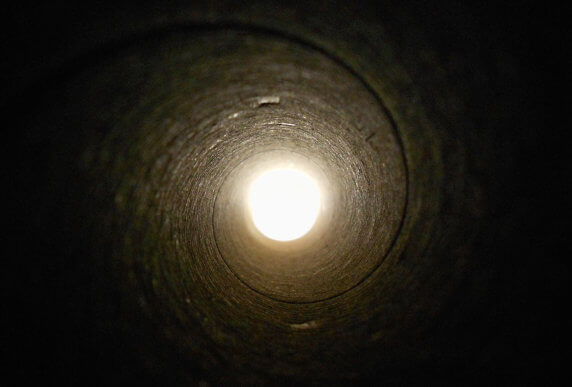 This week, The Nation published an exposé revealing shocking new details about ExxonMobil's deadly natural gas pipeline project in Papua New Guinea. Reporter Ian Shearn reveals that the ExxonMobil subsidiary operating the project was aware that poor management practices at a local quarry could cause a landslide. On January 24, 2012, a massive landslide originated in the quarry and killed an estimated 27 local villagers. Shearn reports a supply road was quickly reconstructed over the landslide—directly over the buried bodies—under the protection of Exxon-funded mobile security forces sent to defend the project from angry villagers. Huffington Post has released an accompanying documentary video with stunning footage of the devastating scene.
In 2009, an obscure U.S. Government trade promotion agency, the Export-Import Bank, provided a $3 billion loan (yes, that's billion) for the Papua New Guinea LNG project. Most Americans have never heard of the federal Export-Import Bank. Many less know that it doles out billions of dollars in corporate welfare to dangerous fossil fuel projects each year, harming local communities while worsening the global climate crisis with increasing global greenhouse gas emissions.
Esso Highlands Limited, an ExxonMobile subsidiary, operated the poorly-managed quarry from which the deadly January 2012 landslide originated. Exxon denies that EHL is responsible, claiming that heavy rainfall caused the landslide. However, Reuters reported in 2012 that prior to the accident an independent consultant to the Export-Import Bank reported that "[t]he overall impression…is that incidents and situations have developed because the project has circumvented correct procedures in the interest of schedule…." Now, Shearn reports that an engineer working on the quarry warned EHL managers that the "quarry was risky and should be shut down immediately…I thought the quarry could collapse."
Equally shocking, a local project watchdog, LNG Watch Papua New Guinea, reported that local villagers struggled to retrieve victims following the landslide, sometimes digging by hand. At the same time, under the protection of mobile police squads, a supply road that is essential to project construction was rebuilt over the landslide directly above the buried bodies. As a result, none of the 27 missing villagers were ever recovered. Shearn cites a police superintendent and other officials who claim that Exxon guaranteed project security by supplying equipment, including weapons, to notorious military squads that local and international rights groups have implicated in flagrant human rights abuses.
Three environment and development groups, Pacific Environment, Jubilee Australia and International Accountability Project, warned Export-Import Bank officials about the Papua New Guinea LNG project's severe environmental, social, and human rights impacts before and after the U.S. Government approved the $3 billion loan. The bank ignored our concerns. What's more, in 2013, Wikileaks revealed that in response to this criticism, the Texas-based private security firm Stratfor compiled a secret dossier on Pacific Environment, BankTrack and other project critics. The documents do not reveal the client on behalf of whom Stratfor created the dossier, but they do describe the critics' charges as similar to "complaints about [ExxonMobil's] Chad-Cameroon Pipeline, and many other development projects, with some additional similarities to longstanding concerns about ExxonMobil operations in Aceh."
The Export-Import Bank claims that its mission is to support U.S. jobs through exports to projects like Papua New Guinea LNG. And it claims that if the U.S. does not support dirty and deadly projects, then other governments will do so without applying the robust environmental, social and human rights safeguards that that the U.S. government supposedly insists upon. In addition to Export-Import Bank's own environmental and social policies, the agency is required to receive a human rights clearance from the State Department for large projects like the Papua New Guinea LNG project. This debacle demonstrates how miserably these safeguards have failed. And unfortunately this is not an isolated occurrence on Export-Import Bank's projects.
An independent US Government investigation—if properly conducted—would show that Papua New Guinea LNG has violated Export-Import Bank policies, and could potentially prove that the company has withheld material information from the federal agency. Those facts, and the deadly project impacts, more than warrant the Export-Import Bank to declare the project in default and to demand immediate repayment of the $3 billion loan.
Export-Import Bank's Chairman, Fred Hochberg, considers himself a progressive and a champion of human rights. Given this project's wanton disregard for human life, it's time for Hochberg to step up to the plate and to withdraw his agency's loan from Exxon's deadly project.