The World's Top 3 Climate Change Threats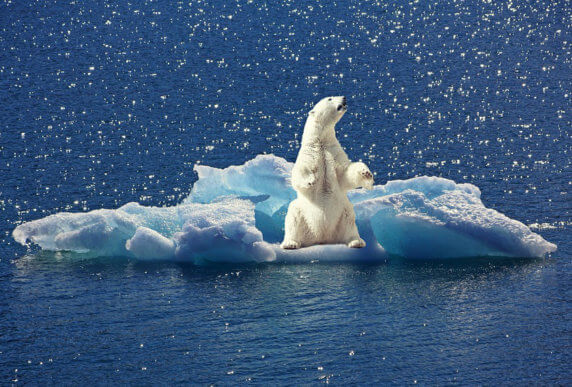 Do you know what China, Australia, and the Arctic have in common?
Apart from stunning scenery, it turns out that each is home to one of the 3 biggest threats to our global climate. Here governments and fossil fuel companies are pushing massive, carbon-intensive coal, oil, and gas projects that would cause climate disaster if allowed to move forward.
In China, the country's northwestern provinces are planning to increase coal mining—moving the country further along on its path to double carbon dioxide (CO2) emissions from coal burning by 2020. Australia is in the midst of a "coal export rush" that would eclipse its domestic consumption three times over by 2025. And in the Arctic, oil companies are preparing to extract newly accessible offshore oil and gas resources as sea ice continues to melt and recede.
Point of No Return, a new report by Ecofys that was commissioned by Greenpeace, ranks these projects as the top 3 among the 14 worst energy projects planned in the coming decades. Each by itself would cause the release of more CO2 emissions than any other energy project in the world today. Together, they would cause climate change to spiral out of control by putting the world on a catastrophic track toward 5o to 6oC long-term warming. This may not sound like much, but to avoid climate disaster, scientists and 200 nations agree that the increase in average global temperature must remain below 2oC.

A 2012 report commissioned by 20 governments estimates that climate change is already claiming 5 million lives a year (through air pollution, hunger, and disease as a result of climate change and carbon-based economies). That's the damage at a time when the average global temperature has increased by "only" 0.8oC since the onset of the Industrial Revolution over 250 years ago.
Can you imagine what a global temperature increase by 5o or 6oC would look like? I can't. But to give you an idea, here's what's predicted to happen if the temperature rises between 3o to 4oC: about 40% of the world's species could become extinct; sea levels could rise up to 10 feet, swallowing lower lying islands and threatening coastal communities; important ecosystems like the Amazon rainforest and the Boreal forests would die back; and people would face increased risk of drought, water shortages, crop failure, poverty, disease, and civic unrest.
Yet governments and fossil fuel corporations are forging ahead with their wrong-headed plans—willfully ignoring the potentially devastating climate fallout.
That's why Pacific Environment collaborates with local grassroots leaders on the ground to pressure politicians, officials, and CEOs to halt dirty fossil fuel projects and invest in clean energy solutions before it's too late for climate action.
Here's How We Fight the World's 3 Biggest Climate Change Threats
In China, coal is king and there is little awareness of the harm it inflicts on local communities and the global environment.  To break the coal industry's stranglehold, we are launching a grassroots campaign to educate the public and mobilize our growing network of local environmental activists to address the terrible impacts of coal on people's health and local air and water supplies.
In Australia, we collaborate with the grassroots "Lock the Gate" movement, which is working to keep the rapidly expanding fossil fuel  industry off people's land and out of their communities. We are also leading the charge against tax-payer-backed financing for dirty fossil fuel projects provided by Export-Import Bank, a U.S. federal agency promoting American exports. This includes proposed Ex-Im Bank financing for a huge coal export terminal and a lawsuit challenging a $3 billion loan Ex-Im Bank approved for a liquefied natural gas facility. Both projects threaten the world-famous Great Barrier Reef and already endangered wildlife.
In the Arctic, we continue to oppose Shell Oil's Arctic drill program—a fight we helped start together with our Alaska Native partners in 2006. We are currently pressuring the Department of the Interior to conduct a thorough and transparent review of Shell's Arctic drill program. The long line of failures, mishaps, and permit violations during the 2012 drilling season clearly demonstrates that Shell is not prepared to drill safely in the Arctic.
The battle against new dirty energy projects is the most important fight of our time. We have reached a tipping point where the right decisions must be made, and be made quickly, to save our planet from the devastating consequences of catastrophic climate change.  The time to act is now!