Meet Kevin Harun, Our New Arctic Director, Who Hitchhiked His Way to the Heart of the World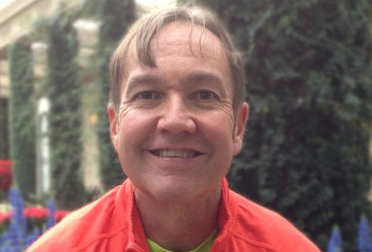 As a 19-year old, Kevin Harun adored actress Mary Tyler Moore; he was convinced that it would be a great adventure to track her down in Minnesota. When he told his grandmother, she thought he might as well be heading to Timbuktu—or Alaska. And when she said, "I dare you," he promptly took off, carrying a cardboard sign with "Alaska Please" on one side and a Canadian maple leaf on the other.

Hitchhiking across the U.S. from Pennsylvania and up the Alcan Highway, Kevin fell in love again; this time with the rugged Alaskan landscape and its people. He immediately decided that this wild country was where he was going to build his life—a life devoted to preserving its precious beauty.
Kevin thinks of the Arctic as the beating heart of this planet. Where others see only ice and snow, he sees a pump that circulates water around the globe and regulates our climate. Kevin believes that the moment we started seeing the Amazon rainforest as the earth's lungs, people woke up and began to fight its destruction. Talking about the Arctic as a living organ could be key to its preservation; and Kevin is committed to telling this story to help people understand that the Arctic is just as critical to the health of our planet as the Amazon rainforest.
After he decided to stay in Alaska, Kevin lucked into a job which took him to remote and indigenous villages all over the place that are otherwise hard to get to. Meeting people he never would have met any other way. Knocking on the doors of strangers, he asked to see what they stored in their refrigerator. Most people would consider this an intimidating assignment, but Kevin relished the challenge of these interactions. After checking the fridge (and maybe having a cup of tea with the resident), he headed to the local grocery store to record the local prices for refrigerator staples. Why? To compare the cost of living across the state.

Kevin joined Pacific Environment decades after the life-changing hitchhike that inspired him to build a successful and multifaceted career in one of the world's last great wild places.  He spent several years working to elect democrats to Alaska's legislature and the U.S. Senate, was appointed to build and direct Anchorage's Sustainability Department, and steered the Alaska Conservation Foundation's Forestry, Oceans, and Arctic programs. Before that he served as executive director of the Alaska Center for the Environment.
Throughout his career Kevin worked to protect the Alaskan wilderness, Alaska Native peoples, and local cultures and traditions. He describes himself as "a connector" of people, perspectives, and ideas—able to work closely with those who have values and political opinions different than his own.
We are thrilled to have Kevin on our small, but powerful team. Stay tuned for his updates on our Arctic work.