The People Speak in Paris: Climate Art and Action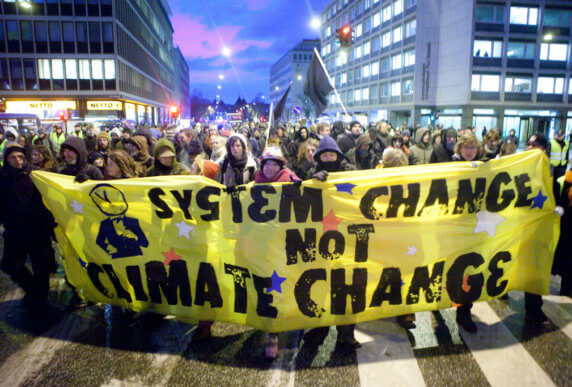 I grew up attending environmental and peace rallies with my family.
So as the closed door negotiations of the Paris climate talks begin, I find myself particularly interested in how folks on the ground are creatively expressing the truth about what needs to happen in the talks.
Mass gatherings in Paris aren't allowed, but people are finding many other ways to express the need for profound commitments and actions to address the climate change challenge.
Here are some examples that inspired me:
These actions remind us that the world is not just watching in Paris. So many of us across the globe are already taking a stand, making hard choices, and putting our passions into saving ourselves from climate change. And we expect something more than empty promises, more than just doing what is comfortable and safe and supports the status quo.
As negotiators begin the challenge of turning promises into real, actionable steps forward, we stand in solidarity with the passionate individual who have come to Paris to be heard – and all of those around the globe doing our part for the climate.