TAKE ACTION: Tell Wikipedia to Name Oil Spill Culprit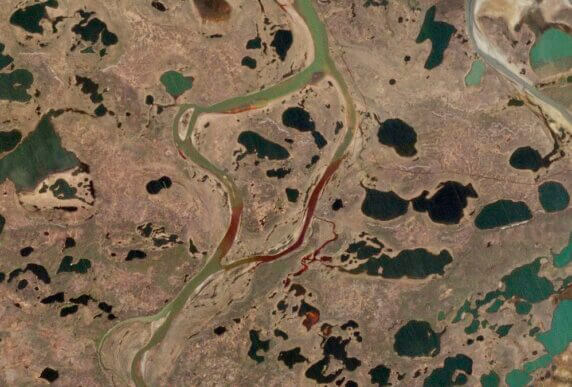 Remember Exxon Valdez? How about the BP Deepwater Horizon Oil Spill?
Even decades later, these man-made environmental disasters are having a lasting impact on our planet, harming people and wildlife. In popular culture and the news, we remember these catastrophic events and firmly associate them with the companies responsible.
On May 29, 2020, the largest oil spill in the Arctic region since Exxon Valdez began near the city of Norilsk in Russia. A fuel storage container failed, flooding local waterways with up to 21,000 metric tons of diesel oil.
This Wikipedia article offers a great overview of the event; it's titled the "Norilsk Oil Spill."
Here is the problem: Norilsk is just a place, a city in Russia. The city didn't cause this catastrophic event. In fact, the city is hurting.
We think Wikipedia editors should call out the company responsible for this disaster: Nornickel.
If you agree, will you join us and ask Wikipedia editors to rename the page "Nornickel Oil Spill."

Nornickel, the company responsible for the worst oil spill in the Arctic since the Exxon Valdez disaster, is one of the world's leading nickel and palladium mining and smelting companies operating primarily in the Russian North. Photo Credit: Ilya Torgonskyi
Environmental, Indigenous, and civil rights activists in Russia and across the world have been ringing the alarm on the dangerous conditions in which #BigOil and #BigMiners operate in the Russian Arctic.
Wikipedia should lay the blame squarely where it belongs: with Nornickel. The tank that caused the spill was corroded, likely attributable to the softening of permafrost due to global warming. For over five years, Nornickel has been recklessly ignoring regulations that require companies to regularly inspect their oil tanks and apply anticorrosion coatings.
For too long, Nornickel has been getting away with its dangerous lack of safety precautions.
Enough is enough. Let's shine a light on the company's terrible environmental record.
Please join me and call on Wikipedia editors to ensure that this oil spill is remembered by the culprit's name as the "Nornickel Oil Spill."
We still recall the Exxon Valdez Oil Spill.
We remember the BP Deepwater Horizon Oil Spill.
We won't forget the Nornickel Norilsk Oil Spill.
The damage cannot be undone. Nornickel, like Exxon and BP, should be associated with the oil spills they caused forever.
And when we refer to these man-made disasters, we must all name the responsible companies in the same breath.
Thank you for adding your voice.