Obama Arctic Legacy That Included Phase Out of Heavy Fuel Oil Would Eliminate Most Dangerous Threat Identified for Arctic Waters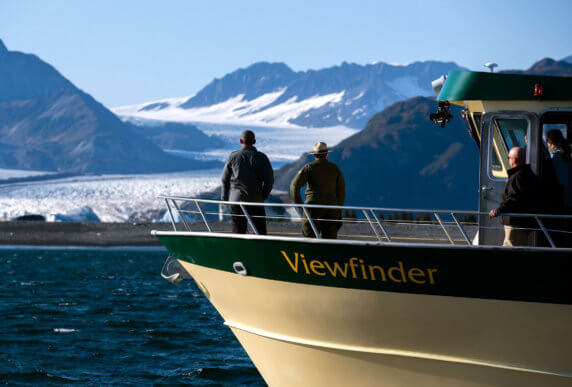 President Obama made history last summer by being the first sitting president to visit the Arctic, speaking passionately about climate change and focusing on Arctic challenges. Phasing out the use of heavy fuel oil by the increased number of ships now transiting the Arctic is an urgent challenge that can be readily addressed and reduce the top risk identified to Arctic communities and fragile marine environments.
International rules for shipping are set by the International Maritime Organization (IMO) where the U.S. delegation has strong leadership. August 19 is the deadline for submissions for the last meeting of the IMO to take place during this administration. The meeting is set for late October. Given the United States' strong role at the IMO, any U.S. action taken for this meeting will go a long way towards setting in motion the necessary discussion and rule making by the IMO that would extend beyond this administration and result in legacy protections for the Arctic from heavy fuel oil.
The Arctic Council, now chaired by the United States, has identified a spill of heavy fuel oil as the top risk posed by increased vessel traffic. But, heavy fuel oil, the dirtiest and most dangerous fuel, has yet to be regulated in Arctic waters.
The risks posed by heavy fuel oil were recognized by President Obama and Prime Minister Trudeau in their March 10 Joint Statement which highlighted the need to "best address the risk posed by heavy fuel oil use and black carbon emissions from Arctic shipping."
The Arctic marine environment is remote, dangerous, fragile, and severe. Storms routinely reach hurricane force, waters are ice-filled and poorly mapped, communication systems can easily fail, and substantive spill response or search and rescue can be thousands of miles and weeks away.
Prohibiting the use of heavy fuel oil by shipping in the Arctic will produce a number of significant environmental and social benefits. These include reducing black carbon emissions that could severely impact arctic climate. As well, risks will be reduced to the security of Alaska Natives and other arctic indigenous peoples who depend for food on marine resources vulnerable to oil spills.
In 2010, the IMO, considering similar risks of an oil spill in remote polar waters, adopted a ban of heavy fuel oil in Antarctic waters which takes full effect this year.
In April, an international coalition of NGOs called on the International Maritime Organization to prohibit the use of heavy fuel oil in Arctic waters. During discussions, Sweden, Norway, Canada, and France all offered some measure of support.
The remaining opportunity for the International Maritime Organization to consider heavy fuel oil in the Arctic during the Obama administration is during its October 2016 meeting. The Obama administration can create a legacy of a safer Arctic by either recommending that existing law be amended to restrict the use of heavy fuel oil in arctic waters or simply calling on the IMO to create a work item to review this issue.
These actions, which need to be submitted by August 19, would likely set in motion discussion and rule making that would extend beyond this administration and result in protections in the Arctic from the top identified threat of heavy fuel oil. Leadership by the U.S. would likely find ready support from other nations as well.
---
Contact:
Kevin Harun, Arctic Program Director, [email protected], 907-440-2443
Sue Libenson, Senior Arctic Program Officer, [email protected], 907-303-0022