Our Top 7 of 2022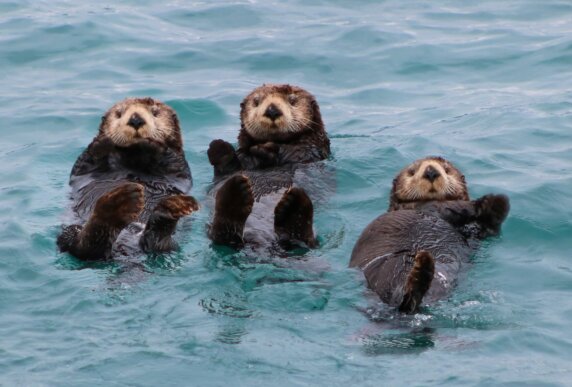 We had a great year with many important wins. But none of this would have been possible without our supporters.
This support helps Pacific Environment collaborate with brave grassroots leaders to fight climate change, defend the oceans, protect wildlife, build just societies and move beyond fossil fuels toward a green economy.
Our teams coordinate ambitious campaigns and work with local leaders in intensive partnerships to watchdog polluting industries and create public pressure on policymakers. We complement this work with grants to our partners.
Read on to see our Top 7 of 2022. They show how together we drive lasting change that protects people and the planet.

1. We are building people power. We supported local partners with over $400,000 in funding to rein in climate change, stop plastic pollution and establish marine protections.

2. We are safeguarding ocean life. We are advocating marine protections and other conservation measures in Arctic and Alaskan waters. These will keep people and ocean life safe from increasing ship traffic that is bringing harmful noise and pollution. We are also assisting Indigenous activists to protect subsistence and cultural traditions that depend on a healthy marine environment.

3. We are helping protect communities from air pollution. We helped pass a regulation that will improve air quality and life expectancy for tens of thousands of people living near some of the world's busiest ports in California.

4. We are exposing how Big Oil is driving plastic pollution. By connecting plastic to the climate crisis, we are challenging the oil and gas industry's planned expansion of plastic production to offset falling profits from dirty energy.

5. We are pushing Big Retail to get their products off fossil-fueled ships. We pushed Target to join big retailers like Amazon and IKEA to commit to putting their products on fossil fuel-free ships and help end ship pollution by 2040.

6. We are putting dirty shipping on the U.S. climate action map. We convinced the Biden administration to make shipping a priority on its climate agenda. We compelled President Biden to launch a global Green Shipping Challenge at the recent U.N. climate summit. We helped secure over $4 billion for clean energy projects at U.S. ports. And we supported the introduction of landmark legislation for zero-emission shipping in Congress

7. We secured government support for global marine protections. Together with local Asian Pacific partners, we helped convince Vietnam, Thailand, and the Philippines to publicly support the goal to have the world protect 30% of land and water by 2030 (known as "30 by 30") at the U.N. biodiversity summit as part of a new international agreement to tackle biodiversity loss.