Law Students Help Chinese Grassroots Activists Challenge Polluters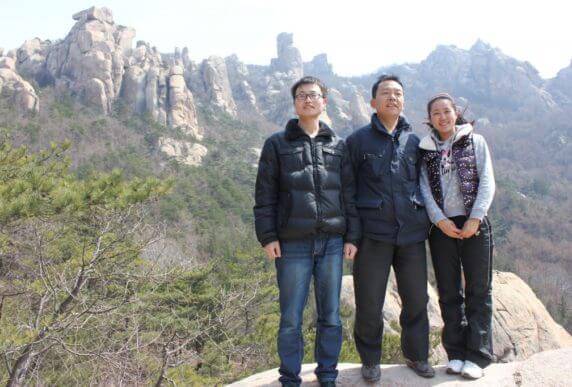 At the orientation meeting for Pacific Environment's new environmental law internship program in China this past weekend, I walked with a group of law students down a broad Qingdao street toward dinner. "Maybe we'll come back to Qingdao to start our own environmental group when we graduate," one of them said, and the rest agreed with enthusiastic laughs.
That afternoon, the students met their soon-to-be supervisors at grassroots environmental organizations across China. Not much older than the students themselves, the participating supervisors work hard to protect China's environment and are partners in Pacific Environment's ongoing support program. After meeting them, one student said, "They don't seem jaded like all our classmates who go to work for companies; they still seem young and full of energy."
Law students in China lack practical experience working with the law; their education emphasizes rigorous training in theory and case law, but schools offer few chances for law students to leave the classroom to work on real live cases. At the same time, grassroots organizations in China increasingly need professional assistance and legal tools to stop polluters, protect pollution victims, and hold polluters accountable.
Groups like the Beijing-based Center for Legal Assistance to Pollution Victims (CLAPV), which has pioneered efforts in this area, know they can't do it alone. This is one reason why CLAPV's charismatic leader Wang Canfa was keen to attend our orientation meeting, and provide moral and technical support for the students and their hosts. "Right now, NGOs in China lack staff with legal knowledge; if law students like these can spend time at Chinese NGOs, it will certainly help them a lot."

The students will face many obstacles in bringing legal tools to water pollution fights. For example, during a presentation by an activist from one of the participating organizations, Blue Dalian, we learned how a group of villagers whose water has been poisoned by illegal gold mining waited several months to have their case heard at a local court, only to eventually find out that the case had been rejected.
Rules about NGO involvement in legal challenges are still being tested, but there are many areas where grassroots NGOs, like Pacific Environment's partners, can help. Recently, one group, Green Anhui, wrote a legal guide for pollution victims, [link] which they are distributing in their project area. Green Stone has been developing a database on Environmental Impact Assessments in Jiangsu Province, and they will seek help from their Ocean University intern to understand public involvement provisions and corporate responsibility under the law.

After our day-long orientation meeting, we took a day to visit Qingdao's famed Lao Mountain, a granite outcropping crisscrossed by waterfalls, stairs, and pagodas. As we huffed up one particularly steep set of stairs, an environmental law PhD student who will join Green Stone this spring told me a about his research topic.
"I study environmental behavior," he told me, "specifically, how and why companies choose to develop corporate social responsibility programs, and what their attitudes are about the environment." Through the internship, he hopes to be able to conduct interviews with some of the more progressive companies and government officials in Nanjing, while also assisting Green Stone to fine tune their online platform for involving citizens in monitoring pollution and commenting on environmental impact assessments. Meanwhile, the NGO participants are excited to receive an infusion of new legal knowledge and tools.
"We are always feeling understaffed, and most of our staff really lacks professional training. We have to learn as we go," one participant told me. "That is why it is so important to have programs like this where we can get help from someone with specific legal knowledge; we look forward to hearing new perspectives on problems we haven't been able to solve ourselves."
Pacific Environment and Ocean University's Legal Internship Program is starting the first pilot internships in April 2013. Interns will be providing legal tools and assistance to our partner organizations Green Stone, Blue Dalian, and Green Anhui. Lots of students and groups wanted to participate, and we hope to expand the program next year to satisfy the urgent demand for legal support at grassroots NGOs across China to enable them to help pollution victims and pressure polluters to clean up their act.