Celebrate Marine Life with Us this #WorldWildlifeDay!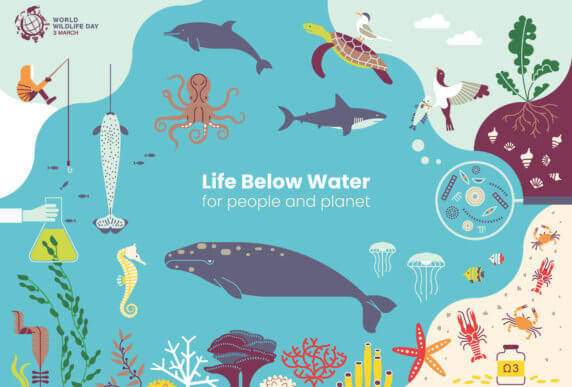 From the Arctic to Asia Pacific, this year we are celebrating marine life. Check out our new video to see how much our lives depend on healthy oceans.
Pacific Environment and our local partners protect critical habitat for marine species in the Arctic and Pacific oceans. We help establish protective zones that allow threatened wildlife and ecosystems to recover and that safeguard marine mammals from harmful noise caused by human activities, like oil drilling and shipping.
To prevent catastrophic oil spills and reduce sea ice melting, we lead an international coalition to ban ships from using dangerous heavy fuel oil in the Arctic and to push shipping companies to get off fossil fuels for good.
And, to stem the horrendous flow of plastic trash into our oceans, we're helping create a zero waste future, with less single-use, throw away items and better waste management.​​

Pristine oceans are an essential part of the global ecological web and contribute fundamentally to life as we know it on this planet. But we can't protect them without the generous support of activists like you. Will you chip in today to help us protect ocean life this #WorldWildlifeDay?