What's Up With China's Air?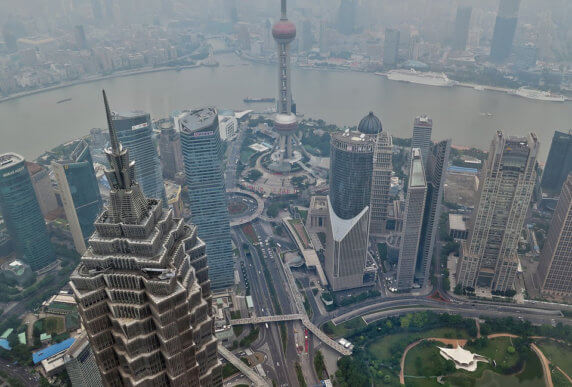 I hear that a lot these days from my friends in the U.S., along with expressions of concern for my health whenever I travel to China. It is nice to get sympathy for the job hazards I face, but then I have to remind these folks that people in China live with life-threatening air pollution every single day. It's no wonder that friends in the U.S. are shocked at China's environmental tragedy: stories about extreme air pollution, cancer villages, the coal boom, and skyrocketing numbers of cars are easy to find in major news outlets. But less easy to find are stories about the fact that people in China are not only paying attention, they are acting swiftly and decisively to change their fate and the fate of the planet.
Good Sign #1: Just before my recent trip to China, the central government announced it would formalize three key coal control areas, setting a goal of negative coal consumption growth by 2017 in and around Beijing, the Yangtze River Delta, and the Pearl River Delta. This policy demonstrates the government's concern over both "airpocalypse" conditions and the public unrest they inspired. Pushing heavy coal industries out of the most developed, cosmopolitan areas of China could have a big impact: some 43% of China's coal is consumed in Beijing and surrounding provinces.
Time will tell if the strict regional air pollution control measures will have their intended effect. Local governments in these regions are bristling at the painful changes they will have to enforce in order to achieve negative coal consumption at a massive scale. And in the end, the measures just add to pollution problems in other, less wealthy parts of the country: cities like Hefei, Changsha, and Lanzhou. Citizens in these cities are also concerned about air quality, but having officials pay attention to their concerns is a lot harder than in more progressive and cosmopolitan cities. Take for example Shenzhen, whose city government banned a new coal plant in August. Thankfully, the environmental community in China is aware of this imbalance and working to help correct it.
Good Sign #2: Last week at China's annual Charity Fair, I attended the opening ceremony for the Clean Air Alliance of China (CAAC) small grants program. Founded just eight months ago, CAAC will now provide funding to help local groups monitor air pollution and hold polluters and local governments accountable.

Yet local environmental leaders in China know that seeing measurable progress on air pollution and coal in China will take a lot more time and resources than a one-year small grant program can provide. For the past year, Pacific Environment has been reviewing lessons learned from our successful water pollution work to design a new campaign that can achieve big wins on air pollution and coal. We want to ensure local environmental groups in China have the resources and skills they need to address the worst air pollution offenders in their communities, in ways that will also shift the national debate around air quality, coal, and citizen's basic rights to a clean environment.
At Pacific Environment's annual China partners meeting earlier in September, environmental leaders from across China discussed what grassroots groups can do about coal. They agreed resoundingly, "We have to get more people involved. We have to do environmental education." It's clear that when enough people get upset about the toxics they are breathing, China's government leaders will take action. However, in the some parts of China, local environmental groups are the best hope for millions of people to channel their frustration about inhaling toxic fumes every day into positive environmental and societal change.