Save Australia's Great Barrier Reef from the U.S. Government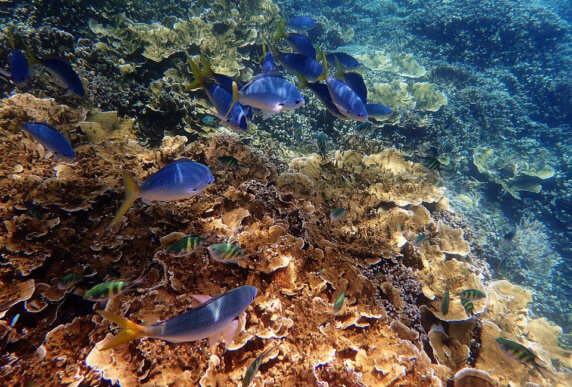 Did you know that the U.S. government is slated to finance a massive dirty fossil fuel project that will damage Australia's world-famous Great Barrier Reef—home to sea turtles, dugongs, and many other protected marine species?
I think this is outrageous, and that's why Pacific Environment and our partners have filed a lawsuit to challenge a $3 billion loan from the U.S. Export-Import Bank to finance construction and operation of a liquefied natural gas facility located in the Great Barrier Reef World Heritage Area in Queensland, northeast Australia.

Export-Import Bank, a federal agency that funds international projects to promote U.S. exports, has a sad history of funding environmental damage that is only getting worse. This year, it nearly doubled its financing of dirty fossil fuel projects to over $10 billion in taxpayer monies while cutting support of renewable energy projects in half to a paltry $355 million.
It's high time we stop financing the world's voracious appetite for dirty fossil fuels that only worsen climate change. The Australia Pacific LNG project will include drilling 10,000 coal-seam gas wells in interior Queensland using controversial "fracking" techniques, digging nearly 300 miles of gas pipelines, and constructing a massive natural-gas processing facility and export terminal. To provide access to the new terminal, the project requires dredging the adjacent harbor and its seagrass beds. Increased tanker traffic will eventually ship the fuel across the Great Barrier Reef to ports in Asia and around the world.
This misguided project threatens to push several endangered species, including dugongs and green and loggerhead sea turtles, further toward extinction; it will also degrade seagrass and other habitats, diminish water clarity and quality, and increase the risk of ship strikes.
Will you help us stop Ex-Im Bank's plans to provide these destructive subsidies? Stand up for rare dugong and sea turtle habitats in the Great Barrier Reef and tell Ex-Im Bank's director Fred Hochberg that you oppose funneling $3 billion in public U.S. financing to this dirty energy project in Australia.
Help us send 5,000 messages to Fred Hochberg and Ex-Im Bank by December 31!
Please also make a $35 year-end gift right now to help us raise $35,000 by midnight December 31. Your contribution will provide us with the financial support and people resources we need to challenge the U.S. Ex-Im Bank's $3 billion loan in court.