Stemming the Plastic-Climate Crisis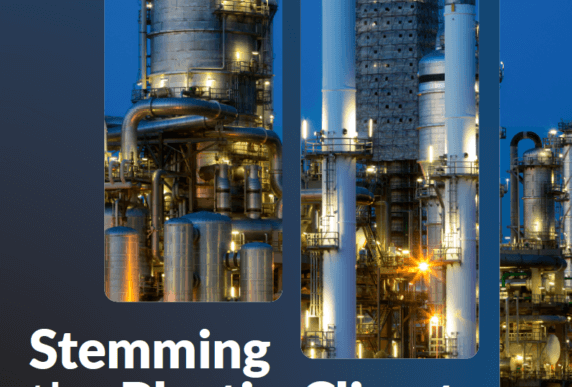 In honor of International Plastic Free Day and ahead of the Global Plastics Treaty negotiations, Pacific Environment has released a report that underscores the serious threats of plastic pollution, and presents a new global model showing how the plastics and petrochemical industries will need to change in order to stay within the 1.5 degree Celsius target to secure a liveable and sustainable future.
Despite its climate and environmental impacts, plastic production and consumption is still growing. Petrochemicals are the number one driver for global oil demand and will account for half of the oil consumption by 2050 per the International Energy Agency. Given current trends, the life cycle emissions of the plastics sector could exceed  the carbon budget by at least three times by 2050 and comprise 16% of the planetary boundary of 400 Gt CO2e.
This is why action needs to be taken now. Specifically, we must reduce plastic by at least 75% and phase out single-use plastic by 2040 in order to align the plastic industry with the 1.5 degree Celsius climate target.
The report, titled "Stemming the Plastic-Climate Crisis: Paris Alignment for Plastics Requires at least 75% Reduction," has been released to sound the alarm on plastics and start a discourse at the second session of the Intergovernmental Negotiating Committee (INC-2) in May 2023 emphasizing the need for a Global Plastics Treaty that actually reduces plastic.