Congress, White House Reconciliation Package Must Maintain Historic Climate Investments for Shipping, Ports and Freight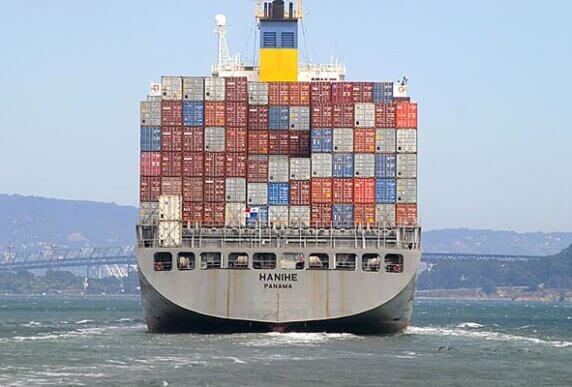 WASHINGTON (October 28, 2021) –The White House and key members of Congress have released a $1.85 trillion framework for the upcoming reconciliation package, which includes a historic $550 billion to invest in combating the ongoing climate crisis.
Tyler McFadden, Federal Climate Policy Manager at Pacific Environment, made the following statement:
"Pacific Environment welcomes this historic investment into the future of our climate and energy infrastructure. To have $550 billion devoted to transitioning the U.S. economy is a crucial start to making our country responsibly energy-independent.
We urge Congress to ensure that at least $20 billion is earmarked to fund the clean energy transition of maritime shipping and U.S. ports. $20 billion is only a first step to transitioning the shipping industry to zero-emission to meet the goal of fully decarbonizing the shipping industry by 2035.
The shipping industry is in crisis and, as e-commerce continues to boom, U.S. port communities are bearing the brunt of the pollution from dozens of ships idling off our U.S. coastline. By directing substantial investments into clean energy sources and port infrastructure, Congress can begin the necessary transition to decarbonize the maritime shipping industry and protect the millions of people who live near our marine ports."
# # #
Contact: Gwen Dobbs, Pacific Environment, [email protected], 202-329-9295
Pacific Environment is a global environmental organization that protects communities and wildlife of the Pacific Rim. We support community leaders to fight climate change, protect the oceans, build just societies, and move away from fossil fuels toward a green economy.