Pacific Environment Welcomes Sun Qingwei as China Climate Coordinator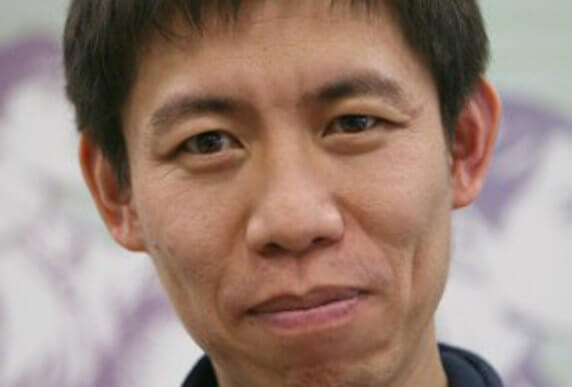 China has recently been generating a tremendous amount of news because of its pressing need to decrease air pollution and build a clean energy future. This is a heavy undertaking, as China is the world's leading producer and consumer of coal.  To help reduce coal pollution in China, Pacific Environment just hired Sun Qingwei, who will lead our training and organizing efforts with local environmental groups in China.
Sun Qingwei is no stranger to the coal sector. Growing up in the coal mining region of Shandong, Sun Qingwei witnessed first-hand the health and environmental problems associated with coal production. After receiving a Ph.D. in Physical Geography, Sun Qingwei worked as a researcher for the Chinese Academy of Sciences, where he studied land degradation caused by intensive human activities. It was because of his research that Sun Qingwei realized it was time to make a change in China, so he left academia to become a climate and energy campaigner with Greenpeace.
I sat down with Sun Qingwei to learn more about the coal pollution problems in China and what local communities can do to help decrease China's reliance on coal.
Caroline: Welcome to the Pacific Environment team! We have heard so much about China's coal consumption and poor air quality in the news. Has the air pollution problem changed people's perceptions in China about using coal?
Qingwei:  China's public movement against air pollution has made it more possible to reduce coal use in China. Still, the majority of people don't realize that air pollution is related to coal. People need more information to understand that air pollution is due to coal, and they need to realize that it's possible to change the infrastructure to use less coal and switch to renewable energy. Part of my job is helping people recognize such change is possible.
Caroline: You grew up in a coal mining town. Can you tell me what living there was like?
Qingwei: I think where I grew up was similar to coal mining areas all over the world—very dirty! But my parents did what they had to do to support our family. I felt that coal was a part of my life, but after I graduated from college, I realized maybe we can live without pollution—and without coal—and that we have better choices. At that time, I was researching sustainable development, but I was frustrated with the pace of change and that's why I wanted to move to the NGO sector.
Caroline: In your reports for Greenpeace [where Qingwei previously worked], you examined how China's coal sector impacts water in China. Can you explain what the problems are?
Qingwei: Water in China is scarce. In northern China, the lack of water is causing land degradation, harming rural communities. These communities rely on the land for their livelihood and as groundwater decreases, farmers lose their grazing lands and their wells dry up. The government just built several major river diversion projects, through the creation of dams, to transport water from southern to northern China, partially to help alleviate this problem. But now new coal mines and new coal-to-chemical plants are being built in the most arid regions of China, where they are worsening water scarcity by grabbing water [including water transferred from southern China] from rural communities.
Caroline: What do you consider to be one of the most satisfying victories against coal during your NGO career so far?
Qingwei: About two years ago, when I was working for Greenpeace, we began to investigate China's biggest coal company, Shenhua. We knew it produced coal-to-liquid fuel (diesel) at its plant in Inner Mongolia, which is a very dry area. Producing liquid fuels from coal is a very water intensive process. Shenhua was tapping groundwater and, in the process, had already destroyed 2,000 local wells. In addition, the livelihoods of more than 5,000 farmers and sheep herders were threatened by grassland degradation, which was also caused by Shenhua's groundwater depletion.
We launched an investigation and released a report that demonstrated Shenhua's responsibility for destroying the grasslands and harming local agricultural communities that depend on them. After 30 days, the report was censored by the central government, but just last month, we got a message directly from the company saying that they had decided to stop using groundwater for coal processing in that location. We realized that despite being censored, our message had been heard by top leaders and resulted in political pressure on Shenhua. The leaders at the company became nervous because this was not the only case where they were grabbing groundwater from a local community. In fact, there are many such projects in other parts of China and coal companies don't want to draw too much attention to them, which is why Shenhua's leaders compromised. This was the first time that we have had a win against the number one coal company in China.

Caroline: What do you think is the most effective strategy in China to reduce coal production and consumption?
Qingwei: There are two important strategies. First, Beijing-based lobbying which focuses on economic arguments for switching to more renewable energy. Some NGOs and research institutions are already doing this. A second critical strategy is putting pressure on the government by mobilizing public concern over air and water pollution, and this is where local NGOs can have a big impact. Pacific Environment is working with local groups to identify sources of coal pollution and make the connection with air and water pollution. The next step is cleaning up or closing pollution sources, or pushing for local governments to replace dirty energy with cleaner energy. This kind of action will put bottom-up pressure on local governments and national policy makers to take bolder steps.
Caroline: Do you think increasing public awareness about the harmful impacts of coal will help?
Qingwei: Yes, I think most people need more knowledge of the problems caused by coal. Once they have this knowledge, they will be more motivated to create change.
Caroline: How do you think communities can play a role in reducing China's coal use?
Qingwei: Any change needs a motivating force. To change from dirty energy to clean energy, we need to persuade the coal companies to invest in cleaner energy. I think community groups can create such political pressure based on their need for clean air and clean water. As a first step, communities can push for greater government transparency of energy policies, and pollution sources, by using China's information disclosure laws.
Caroline: What are you looking to accomplish at Pacific Environment in the next 12 months?
Qingwei: When I joined Pacific Environment, I already knew we had a very good network of grassroots partner organizations in China. So my role is to help build the network's capacity to address the coal challenge. I also want to grow this network, because the challenge is huge and requires the efforts of a wide range of NGOs.