Pacific Environment urges Maersk against $1.6bn share buybacks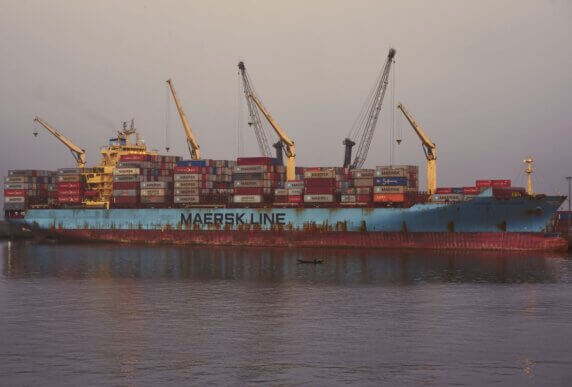 On November 25, 2020, Pacific Environment wrote to A.P. Møller – Mærsk ("Maersk"), the world's largest container shipping company, urging them to invest in zero-emissions vessel innovation and related infrastructure rather than host a $1.6bn share buyback.
According to reporting by the Financial Times on November 20, 2020, A.P. Møller – Mærsk is preparing to host a $1.6bn share buy back, with the first $500m of share repurchases available this month (December).
In the face of global climate emergency, we wrote, it is reckless to voluntarily host a share buyback when Maersk could instead make the case to its shareholders that they will use all funds possible to accelerate climate action and the clean energy transition in shipping.

Maersk responded to our letter, which you can see below.
Of note, Maersk communicated that the $1.6bn in funds for this share buyback program comes from the sale of Maersk Oil and Gas to Total S.A in 2017 – rather than historic 2020 profits, as reported by the Financial Times and as understood by Pacific Environment.
Regardless of the source of funds, Pacific Environment stands by our argument that Maersk should use these funds to increase its investment in zero-emission vessel innovation and related infrastructure — rather than host a buyback for its shareholders.
We will continue to urge Maersk and other major shipping companies to get their ships off fossil fuels and bring absolute zero lifecycle GHG emissions solutions into commercial operation urgently.
Read Pacific Environment's letter here