Local Solutions to Global Plastic Pollution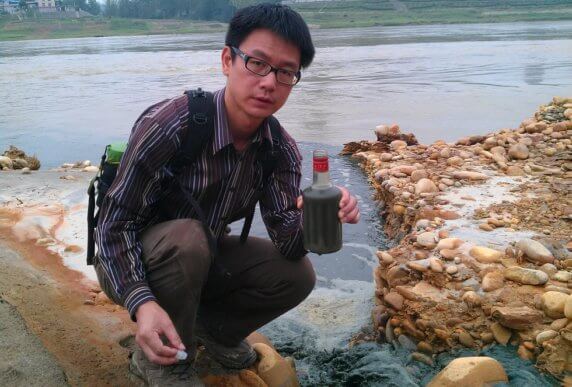 Yu Jianfeng recently started fighting "white pollution," as people in China call plastic pollution based on the ubiquity of discarded white plastic bags.
"Plastic is a really big problem for rivers," he said. "It is eaten by fish and other wildlife and its toxic chemicals can move up the food chain. It affects individual species, water quality—even entire ecosystems."
But it's not just the immediate effects of plastic on river life that concern him. Yu Jianfeng believes that when people see rivers filled with plastic and other trash, "it makes them think rivers are a garbage dump, a place to use rather than protect."
Growing up surrounded by rivers in Lingshui ("River Neighbor") county in Sichuan Province, Yu Jianfeng founded his organization, Chongqing Public River, in 2012. Over the past several years, he and his staff have achieved many victories, such as stopping garbage dumping into rivers in 30 communities along Yangtze River tributaries.

Yu Jianfeng will be applying lessons from his successful river protection campaigns to a new project in Yangle Village, where he and his group will tackle plastic pollution by improving waste management.
Yu Jianfeng is optimistic about what his group can achieve, but he knows that local efforts must be accompanied by advocacy. "Reduction is a long-term process. People are aware now that plastic is a problem, but they can't yet escape it. Ultimately, corporates have to be the ones that change."