Do You Want to Take On Carbon Pollution?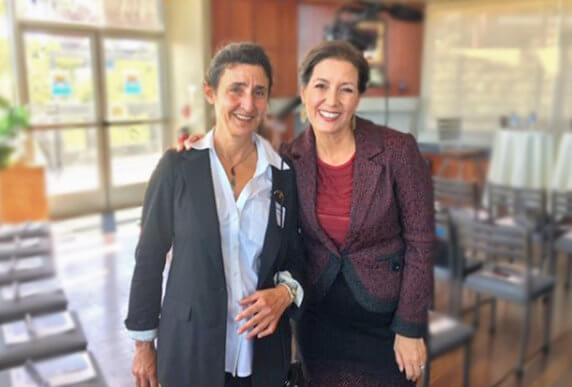 Chances are that the clothes you're wearing, the device you're reading this on, and much of what you have in your home has spent some time on a ship.
In fact, more than 80% of all goods traded globally are carried by ship. Product components are bouncing back and forth across oceans as they are assembled into finished products. From Apple to X-Box and bananas to zucchinis, global shipping plays an integral part in nearly every aspect of our daily lives.
While global trade makes products cheaper in stores and online, we end up paying a hefty price for those savings in the form of carbon pollution.
The shipping industry is one of world's worst climate polluters. If we carry on with business as usual, rising shipping emissions alone will sink the Paris climate agreement, which is seeking to limit climate change to no more than 2oC above pre-industrial temperatures.
A recent report by international climate scientists warned us that we will not meet this goal, unless we cut carbon pollution as much as possible, as fast as possible.
If we want to avoid an increase in mass extinctions, devastating floods, crippling droughts, and deadly heat waves, the shipping industry must do its part and reduce its emissions to zero as quickly as possible.

My team is helping to build an international campaign to push the shipping industry to take immediate action to reduce carbon pollution from ships. Join our fight and make a generous year-end gift today.
This past September, during the Global Climate Action Summit in San Francisco, we convened the only event showcasing the solutions people are working on to get ships off fossil fuels.
Together with our co-hosts, the Norwegian government and climate funder ClimateWorks, we convened activists, shipping experts, and political leaders hailing from Oakland, Norway, and the Marshall Islands. And here's what we learned: We can start this transition to zero emission shipping today, with today's technology.
My team is already participating in negotiations with international decision-makers to create rules that accelerate the shipping industry's transition to zero emission.
In 2019, we will intensify these efforts. We will also reach out to high profile cargo customers (corporations with huge global footprints like IKEA or Walmart) to push them to demand zero emission solutions to spur shippers and ship builders toward building and buying zero emission vessels.
As part of this push toward zero emission shipping, we and coalition partners are asking Carnival, one of the world's largest cruise ship companies, to stop using dirty heavy fuel oil to power its ships on Arctic cruises.
Will you take the pledge to protect the Arctic from this dirty oil, which would be catastrophic for Arctic wildlife and communities who depend on clean ocean water?
To avoid the worst effects of climate change, we need every cargo vessel, tanker, ferry, and cruise ship running on zero emission technology.
With your generous year-end donation, we can achieve this goal sooner than many people think possible.