Campaign Update: Pushing to Ban Heavy Fuel Oil in the Arctic — A Week in Photos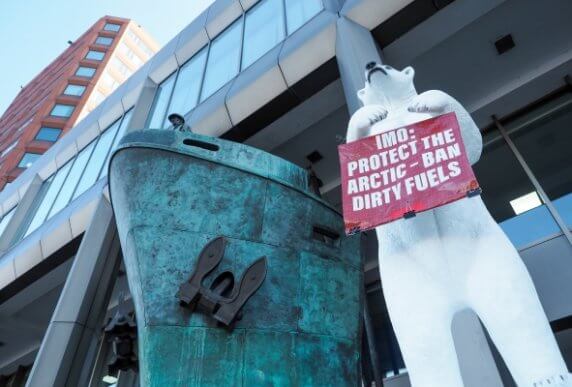 In February, our Arctic team returned to London to push for a ban on heavy fuel oil. Pacific Environment and Indigenous and international allies urged the United Nations to listen to science and respect the wishes of local communities to ban this dirtiest of all fossil fuels from the Arctic.
The ban will directly protect Arctic seas, and wildlife and communities that depend on a healthy marine environment, from particularly dangerous oil spills.
This campaign is part of our long-term goal to push the shipping sector to transition from fossil fuels to clean energy sources as quickly as possible.
I documented this weeklong meeting of shipping regulators and I want to share with you some of my favorite images, ranging from dramatic protests to Indigenous advocacy and so much more.
Enjoy!