Join Us at the Global Climate Summit!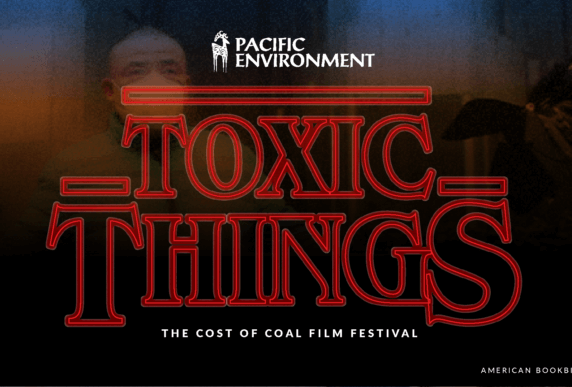 Even as some nations are failing to live up to the vision of the Paris Climate Agreement, leaders at the state, province, and city level, progressive companies, and many, many activists — the vanguard of change — are taking action to move our countries beyond fossil fuels.
The week of September 10th, people are gathering in San Francisco for the Global Climate Action Summit.
It looks like quite a gathering. Someone asked me if they should come, and I told them, "You wouldn't want to miss Woodstock, would you?"
If you are coming, or even just rooting from home, I wanted to let you know that Pacific Environment will co-host two free events during the jamboree.
We're holding a film festival highlighting the human cost of coal in communities around the globe, featuring short films by grassroots filmmakers that focus on the efforts of frontline activists. We'll have a panel discussion with filmmakers and activists following the screening — and of course there will be wine, brie cheese, and … popcorn! At the end of a busy day of activities on September 13, come relax with friends and watch some movies.
Enjoy The Cost of Coal film festival with us on September 13, featuring short films by grassroots filmmakers and highlighting the efforts of frontline activists.
We are also co-hosting an event showcasing the solutions people are working on to get ships off fossil fuels. Eighty percent of the world's trade gets carried by ships, yet the shipping sector was left out of the Paris climate obligations. With the Norwegian government and ClimateWorks, we have put together a panel of government leaders, shipping executives, energy innovators, and customer companies that rely on trade. These experts will discuss how to move quickly to a world of zero emission transport on the seas.
Please join us to discuss transitioning the transportation sector away from fossil fuels!

Join us on September 11 to discuss how zero emission shipping can reduce the carbon footprint of every manufactured product in the world.
I hope to see some of you at the Summit in San Francisco, and I look forward to reporting to all of you on our events.