U.S. Government Finance Agency Curbs Coal Support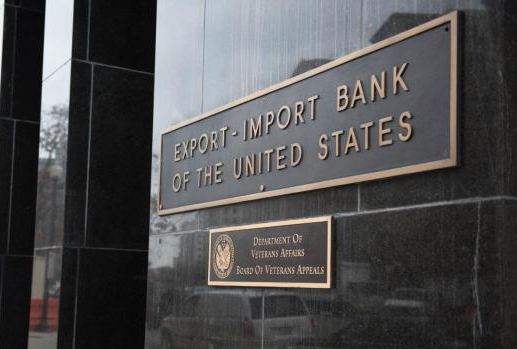 Today, the Directors of the U.S. Government's largest trade promotion agency, the Export-Import Bank (Ex-Im Bank), approved restrictions on financing for coal plants abroad. In doing so, the Ex-Im Bank became the first government export credit agency in the world to curb coal plant financing.
But the restrictions include unnecessary exemptions. For example, in some circumstances, the Ex-Im Bank will be allowed to continue supporting coal plants that pollute the world's poorest countries. In addition, in most countries, it will be permitted to finance coal plants that employ Carbon Capture and Storage—a technology to sequester carbon dioxide that has not been proven to be viable for most commercial coal plants. The policy also allows financing for most coal mines.
"It's great that the Export-Import Bank is curbing coal financing, but the loopholes appear big enough to drive a coal train through," said Doug Norlen, Policy Director, Pacific Environment.
At the same time, the policy conditions financing for coal plants in poor countries on an analysis demonstrating that there are no economically feasible alternatives.  This analysis must factor in externalities such as the "social cost of carbon," including the cost of harm to human health from coal plant pollution which, if properly measured and internalized, will make most coal plants non-viable when compared to renewable energy alternatives.
In recent years, the Ex-Im Bank has supported enormous coal power plants, including providing $805 million in financing for the enormous Kusile coal power plant and mine in South Africa in 2011, and $917 million in financing of the Sasan coal power plant and mine in India in 2010. The Kusile and Sasan coal power plants and mines will spew local air pollution leading to increased health problems in local communities that, according to Physicians for Social Responsibility, include respiratory and cardiopulmonary disease and cancer deaths. The 3,690 megawatt Sasan and 4,800 Kusile coal power plants are far larger than the typical 500 megawatt coal plant in the U.S.
The Ex-Im Bank's continued support of certain coal projects have prompted Pacific Environment and other groups to file a federal lawsuit against the agency for financing coal exports from Appalachia without conducting any environmental or health analysis.  Pacific Environment and other groups have filed a separate federal lawsuit against Ex-Im Bank for financing liquid natural gas projects being built within the Great Barrier Reef World Heritage Area—projects which source gas from coal beds.
As part of their larger government commitments to curb public financing for coal plants abroad, Nordic countries are expected to decide in early 2014 whether to restrict coal financing by their export credit agencies.
"It's high time for progressive governments in the Nordic countries to do the right thing for local communities and the global climate by banning export credit agency financing for coal," said Norlen.
Meanwhile, the U.K. exempts its export credit agency, UK Export Finance (UKEF), from the country's recently announced coal financing restrictions. UKEF has provided $100 million in financing for coal mines in recent years.