This is an Emergency!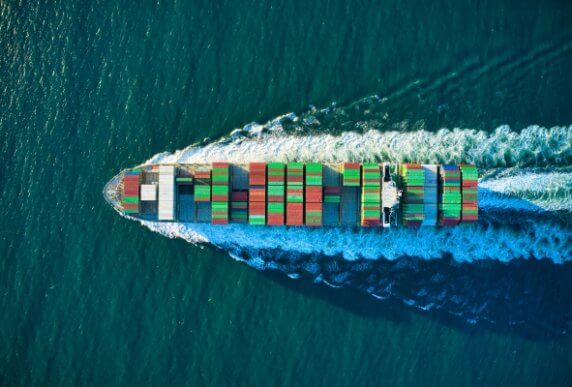 Amid the crises we have been struggling with in 2020, in our communities, in our nation, and in the world, I find myself more appreciative than ever of your support.

Let me share a few examples of how your contribution to Pacific Environment makes a meaningful and important difference in tackling one of our most important global emergencies: climate change.

---

Illustration: Sanya Hyland

Did you know? Pacific Environment was recognized by Vice Magazine as 1 of 12 leading environmental justice organizations "worth supporting with time and money" to fight the climate crisis.
---
The extreme wildfires that have been burning across the western United States this year are one more warning that climate change is not just something that is going to cause grave damage in the future; it's happening here, right now. We urgently need to reduce planet-warming greenhouse gases from all sources as quickly as possible.
This year, we launched a powerful campaign to get ships off fossil fuels and clean ships on the ocean within a decade. It's so critical: The shipping industry emits more carbon dioxide than the entire fleet of U.S. coal plants combined!
To achieve this ambitious goal, we have been leading efforts to get West Coast ports to zero out carbon emissions.
And with the election of a new U.S. President, we are already promoting ideas to the Biden-Harris transition team to improve their climate plan by investing in green infrastructure and green careers in port communities.
We are also advocating new regulations that will require shipping companies to report the amount of greenhouse gasses their ships emit.

But it's not just the shipping companies that need to be held to account for their carbon pollution.
We are currently readying the public launch of a new campaign to call out leading corporations with huge cargo shipments, like IKEA and Walmart, to make sure that they are shipping their goods without emitting climate-warming greenhouse gas pollution.
We want these companies' supply chains to be clean and green all the way through!
Now, more than ever, we depend on the dedicated support of grassroots activists like you. Will you make a generous gift today to help us hold polluters accountable and get ships off fossil fuels and save our climate?
Thank you for everything you do to protect us all from climate pollution!
Onward together,

Alex Levinson, Executive Director
PS: The climate crisis is a global emergency and we're honored that Vice Magazine chose us as 1 of 12 leading environmental justice organizations "worth supporting with time and money" to fight the climate crisis. Will you join us and make a generous contribution right now?