Ship It Zero Resolution Passes Long Beach City Council 
San Pedro Bay Port Complex to Commit to 100% Zero-Emissions Ocean Shipping by 2030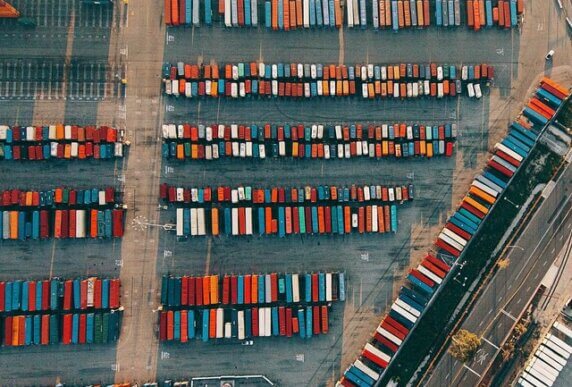 LONG BEACH – Yesterday evening, the Long Beach City Council unanimously passed a Ship It Zero Resolution 6-0. Long Beach City Councilmember Cindy Allen introduced the resolution on Earth Day, calling on Long Beach's top maritime importers to commit to making all port calls to the San Pedro Port Complex, which includes the Port of Long Beach, on 100% zero-emissions ships by 2030.
This resolution unites the nation's largest ports, Los Angeles and Long Beach – and the largest U.S. seaport complex – in making the commitment of zero-emissions ocean shipping by 2030. It also calls on the Port of Long Beach to establish more green international ocean shipping corridors, building off the recently announced Shanghai to Los Angeles and Long Beach corridor. A similar resolution by Los Angeles Councilmember Nithya Raman unanimously passed in November of last year.
"As a hub for international trade, Long Beach and its residents face significant impacts from cargo ship pollutants," said Al Austin II, Long Beach City Council Member, District 8. "As cleaner, emission-friendly technology becomes more available, it is necessary for the city and those who utilize our port to take every feasible step to curb airborne emissions wherever possible."
The resolution also requires support for legislation or administrative action to rapidly decarbonize the maritime shipping industry and to create zero-emission shipping corridors along the California coast, the West Coast of the United States, and across the trans-Pacific trade route.
"What happens out at sea hardly gets the attention it needs, but every day from downtown Long Beach we see the brown haze stretch out over the ocean from ships burning heavy oil at sea and diesel offshore. Today's passage of the Ship It Zero resolution is a win-win-win," said Cindy Allen, Long Beach City Council Member, District 2. "A win for Long Beach residents, a win for our climate and a win for the planet. We need major shipping companies to lead the way to a cleaner future and ship their goods using only the best available technologies."
The international ocean shipping industry's pollution is on the rise and is expected to comprise 17% of global carbon dioxide emissions by 2050 without urgent action. As home to the largest port in the nation, Los Angeles County receives 40% of all containerized cargo imports to the United States coming through the Ports of Los Angeles and Long Beach, making the surrounding communities – which are primarily working-class Black and Brown communities – particularly vulnerable to deadly pollutants. Los Angeles and Long Beach port-adjacent communities experience up to eight years lower life expectancy than the Los Angeles County average and the highest risk of cancer regionally. Black Long Beach residents are hospitalized with asthma at eight times the rate, and Latinx residents twice the rate, of white Long Beach residents.
"Pandemic-era supply chain issues have left over 100 ocean cargo ships idling off the coast of the Port of Long Beach, spewing toxic pollution into Black, Brown, poor, and working-class Californians' air for far too long," said Dawny'all Heydari, Ship It Zero Campaign Lead, Pacific Environment. "Thank you to the Long Beach City Council for prioritizing the health and wellness of residents of Long Beach by drawing a line in the sand for big retailers like Target, Walmart, IKEA, and Amazon to clean up their dirty shipping practices. No longer shall West Long Beach be treated as the collateral damage of the American economy."
"Not only does Southern California face a climate crisis, but we have also long endured a public health crisis from breathing in the dirtiest air in the nation," said Chris Chavez, Deputy Policy Director at Coalition for Clean Air. "Cargo ships pump out tons of pollution into air, contributing to our smoggy skies and higher risk for cancer and other catastrophic illnesses. The recent ship backlog at the ports have undone years of air quality improvements and will impact Long Beach's most vulnerable residents the hardest. As a West Long Beach resident, I thank the Long Beach City Council for taking the first steps in tackling one of the largest sources of pollution in our community."
BACKGROUND
SHIPPING INDUSTRY'S IMPACTS 
Approximately 90% of the world trade is transported by sea. On its current trajectory, ocean trade is projected to grow by as much as 130% by 2050 over today's trade volume: if ships remain on fossil fuels, they will represent 17% of global carbon dioxide emissions by mid-century.
The international ocean cargo shipping industry currently relies on the dirtiest fuel in the market: heavy fuel oil, a tarlike substance containing asthma and cancer-causing air pollutants including particulate matter. The fuel is so dirty that sometimes melted car tires and chemical waste that companies do not want to dispose of safely are added to shipping oil. In no small part a product of dirty shipping fuel, West Long Beach experiences 8 years lower life expectancy than the Los Angeles County average.
The science shows that solutions are within grasp. According to a 2020 International Council on Clean Transportation study, transpacific voyages could be powered by green, carbon and methane-free, electrolyzed hydrogen instead of fossil fuels, with only minor changes to ships' fuel capacity or operations. Specifically, 57% of journeys could be made by replacing just 5% of ships' cargo space with more hydrogen fuel or by adding one additional stop to refuel hydrogen en route, while 43% of all voyages could be made without additional fuel capacity or stops.
BIDEN ADMINISTRATION 
The Biden administration has recently sent a strong signal in the direction of zero-emissions ocean cargo shipping. In his State of the Union speech earlier in March, President Biden called for "modernizing…ports" and "promot[ing] environmental justice." President Biden also referred to the 2020s as "an infrastructure decade" in his speech. In April, the State Department announced a Green Ocean Shipping Corridors Initiative.
Moreover, at The Economist's 9th annual World Oceans Summit in March, U.S. Special Presidential Envoy for Climate John Kerry gave a keynote interview in which he explained that fossil-fueled shipping pollution threatens ocean wildlife. In Kerry's words, "the level of carbon dioxide emissions acidifying the oceans… diminishes the ability of crustaceans to make their shells… We run the risk of tipping points with regard to coral reefs." To address these problems, the U.S. Special Presidential Envoy for Climate called on American corporations to take rapid responsibility for the health of our oceans: "What is needed above all are corporations to step up and act responsibly," Kerry said.
CITY COMMITMENTS 
This is something that we are seeing too in the race to zero emissions for ocean shipping – in January the Ports of Shanghai and Los Angeles announced that they will work with industry to reduce greenhouse gas emissions from the movement of cargo throughout the 2020s, including a goal to "begin" transitioning to zero-carbon fueled ships by 2030 to cut emissions from one of the world's busiest cargo routes.
Last November, the Los Angeles City Council unanimously voted to adopt Councilmember Nithya Raman's resolution calling on top ocean cargo importers to the United States, including Target, to commit to making all port calls to the San Pedro Port Complex and the Port of Los Angeles 100% zero-emissions ocean shipping by 2030.