Help Us Get Ships off of Dirty Fossil Fuels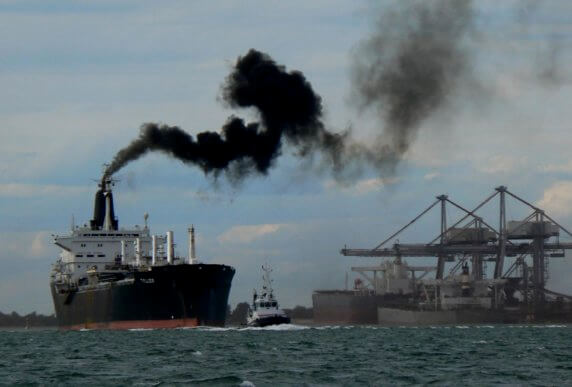 Did you know that about 90% of the goods you consume are transported across the world by ships? Many of those ships are powered by dirty fossil fuels that pollute our air and oceans and worsen the climate crisis.
Join us this #GivingTuesday to get ships off of dirty and outdated fossil fuels. Help us protect our oceans, wildlife, and coastal communities. Your donation of any amount will make a real difference.
If shipping were a country, its emissions would match Germany's, the world's sixth worst climate destroyer. To avoid the worst consequences of climate change, we need every ship sailing the world's oceans to be running on clean, non-polluting energy.
Can we count on you this #GivingTuesday? Can you chip in to help us save our climate from dirty, polluting ships?
Together with our allies, we are pushing international lawmakers to get ships to transition to clean energy as quickly as possible. And we're connecting industry experts with lawmakers and NGOs to accelerate the development of clean technology.

Join us today and help us push international lawmakers to require ships to get off dirty fossil fuels as quickly as possible. We have no time to loose.
Your gift, large or small, helps us put pressure on the shipping industry and international lawmakers to transition ships to clean energy as quickly as possible. Make a difference this #GivingTuesday and give as generously as you can.