Bank of America: Bankrolling the Destruction of the Great Barrier Reef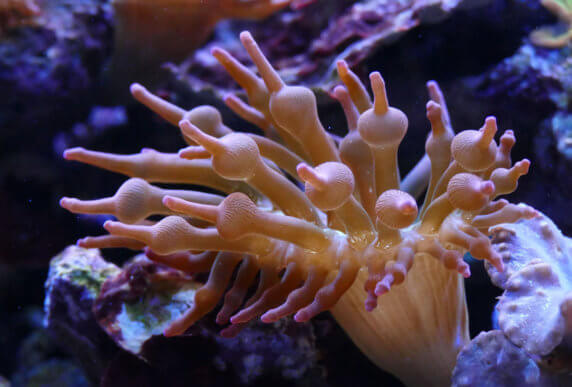 UPDATE: Bank of America heard you and is showing some positive signs of movement. Stay tuned for more information on new developments.
The Great Barrier Reef is a global treasure and one of the Earth's most biodiverse ecosystems. It's home to endangered dugongs and green and loggerhead sea turtles, and it's a crucial area for humpback whales giving birth and raising their young.
But right now the coal industry is trying to move forward with a deal that would threaten Australia's Great Barrier Reef and turbocharge climate change. And Bank of America is considering bankrolling this terrible project that would cook the climate.
A huge corporation called Adani is attempting to dredge 3 million cubic meters of seabed to expand the Abbot Point coal port, wrecking part of the biggest stretch of coral reef in the world.
The coal industry wants to build out Abbot Point so it can dig new mega-mines in a vast reserve called the Galilee Basin. That would double coal production in Australia, already the world's second-biggest coal exporter. Unbelievably, in the midst of a climate emergency, Bank of America is considering bankrolling a carbon time-bomb on the scale of the Alberta tar sands.
Pacific Environment has been instrumental in challenging U.S. federal funding for two massive liquefied natural gas projects threatening to destroy the Great Barrier Reef.
Now we have teamed up with Rainforest Action Network (RAN) to make sure no American bank will fund this destructive project. RAN has been working behind the scenes, asking the biggest Wall Street investment banks to commit to not finance reef and climate destruction. But to get Bank of America to commit to not financing this project, we need you to speak up and tell the bank's CEO Brian Moynihan not to bankroll the destruction of the Great Barrier Reef.
The good news is that we have a chance to stop this from happening. Without the backing of major financial institutions, this deal cannot go ahead. In fact, three of the biggest Wall Street investment banks—Goldman Sachs, JPMorgan Chase, and Citigroup—have said they won't fund the deal.
Join us and the coalition of international environmental organizations now and send a message to Bank of America. Tell them to commit: Don't fund a deal that would wreck the Great Barrier Reef and harm the climate!