Our Top 5 of 2017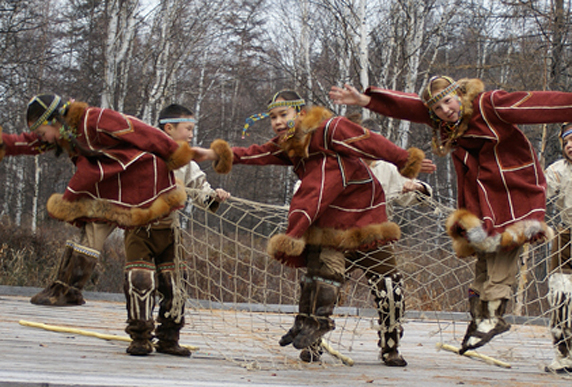 The most powerful force on Earth is people power.
Every day, people around the Pacific Rim who are finding new and creative ways to protect us all from climate breakdown, air pollution, water loss, and plastic waste.
Here are five wins that you helped us and our partners on the ground achieve in 2017.
We truly couldn't do what we do without the support of people like you. Thank you for standing in solidarity with brave activists around the Pacific Rim.
---

We protected walrus, whales, seals, polar bears, and other wildlife from the severe harm posed by catastrophic oil spills in Arctic seas. Our hard-hitting advocacy at the United Nations agency responsible for maritime laws convinced nations like the United States, Canada, Iceland, Sweden, Norway, Finland, Denmark, France, Spain, Estonia, Czech Republic, Poland, and Singapore to start writing new rules that will keep dangerous heavy fuel oil out of the Arctic. This important victory followed on the heels of our international coalition's successful campaign that convinced the European Parliament to call for a ban of this toxic oil in Arctic waters.
---

We helped Russian activists protect their communities from the terrible harms coal inflicts on people's health and the natural world. Environmental and indigenous activists have been organizing thousands of local people living near coal mines and coal export terminals to take to the streets to shut down illegal mines and demand better protections from toxic coal dust. Over the past two years, Pacific Environment has hosted a series of coal events for Russian coal campaigners. Once on no one's radar in Russia, this health and energy issue is now inflaming Russian citizens at the grassroots level.
---

We helped Chinese partners intensify and expand the scope of their watchdog and whistleblowing activities and clean up record numbers of dangerous pollution in local communities. Our partners are becoming ever more successful at identifying illegal industrial pollution that poisons the country's water and air. Together with tens of thousands of volunteers in river-watcher networks, our partners feed pollution information to the media to pressure local governments and businesses to clean up their act. Our partners are also increasing their use of sophisticated legal tactics to seek justice in China's courts for people harmed by pollution.
---

We catalyzed partnerships between indigenous leaders, park rangers, universities, government officials, and fishermen to protect Kamchatka's rivers—some of the world's most important salmon spawning waterways. Now they are promoting sustainable fishing practices that reduce poaching, respect indigenous subsistence practices, and protect bears and other wildlife that rely on healthy salmon ecosystems.
---

We joined the fight against the Trump administration's reckless attacks on marine monuments and sanctuaries that protect Pacific Ocean life. We organized local campaigns and online mobilizations, generating thousands of comments from supporters like you. And we continued our decades-long fight against oil drilling in Arctic waters to stop the Trump administration and members of Congress indebted to companies that pollute for profit from selling America's Arctic treasures to Big Oil.