Will the U.S. Fund Russian Gas Exports?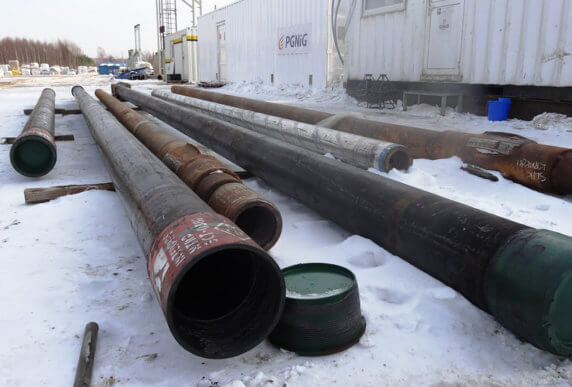 First published in the Huffington Post
As the geopolitical crisis in Ukraine grows, Western governments are talking tough about sanctions against Russia. President Obama and the European Union have now leveled sanctions against Russian and Crimean political figures and a bank, but not yet against other companies. As Rachel Maddow points out, with these sanctions, the United States and European Union fired the first economic shots in a larger escalation of sanctions that could be leveled at companies like Exxon and Rosneft — which coincidentally have a massive joint venture underway that includes terribly harmful fossil fuel projects in Russia's environmentally sensitive Arctic region.
Given Russia's use of natural gas exports to bully Ukraine and Western Europe in the current crisis, sanctions should be expanded to include companies working in Russia's oil and gas export sector. Yet, so far, Western governments have not issued sanctions against oil and gas exporting companies in Russia, likely due to lobbying by politically powerful Western oil and gas companies that are involved in these projects.
What's worse, the U.S. is even considering providing federal subsidies for a massive expansion of the Russian oil and gas export sector. The U.S. government's largest export promotion agency, the Export-Import Bank is actively considering financing the enormous Yamal Liquid Natural Gas (Yamal LNG) export project in Northwest Siberia–an enormously harmful fossil fuel scheme led by Russia's Novatek and France's Total companies. Gennady Timchenko, one of the people that Obama has sanctioned, is a co-owner in Novatek. The project threatens Russia's ecologically delicate Arctic region and is drawing vocal opposition from Russian and international environmental groups.
The amount of U.S. government financing sought for Yamal LNG has not been publicly revealed, but it is likely not a trivial amount: Export-Import Bank financing for three recent LNG projects has totaled nearly $8 billion.
In addition to being recipients of wasteful federal subsidies, these LNG projects are incredibly harmful to the environment, local communities and the global climate. Two of the projects are damaging Australia's stunning Great Barrier Reef and have drawn environmental opposition and a lawsuit against the Export-Import Bank. A third LNG project in Papua New Guinea — led by ExxonMobil — has sliced gas pipelines through priceless tropical forests and sparked violent conflicts between tribal communities and the company.
But a different course of action by the U.S. Government is possible. Export-Import Bank and other Western public finance institutions have withheld financing for Russian oil and gas projects based on a combination of political and environmental concerns in the past. Between 2003 and 2007, the enormous sub-Arctic Sakhalin II oil and gas project in the Russian Far East sought billions of dollars in financing from the Export-Import Bank, the U.K. government, and the multilateral European Bank for Reconstruction and Development. However, these government finance institutions balked at funding the project due to irreconcilable environmental concerns. Eventually, they walked away completely after the Russian gas giant, Gazprom, grabbed a controlling share in the project in a way that struck many Western governments as quasi expropriation.
As an interesting historical note, the Export-Import Bank was established in 1934 to lend to the Soviet Union, but ultimately didn't do so due to unpaid war debts. Soon after, a reconstituted Export-Import Bank was established to lend to Cuba and "any part of the world except Russia."
Let's hope that the Obama administration will pull the plug on public financing for Yamal LNG — a project that's bad for the Arctic and for regional security, instead of bending to the will of dirty fossil fuel bullies in the United States, Russia, and beyond.
Follow Doug Norlen on Twitter: www.twitter.com/dougnorlen