We Stand With Chukchis, Muslims, Appalachian Families – and All Who Fight for Clean Energy and Healthy Communities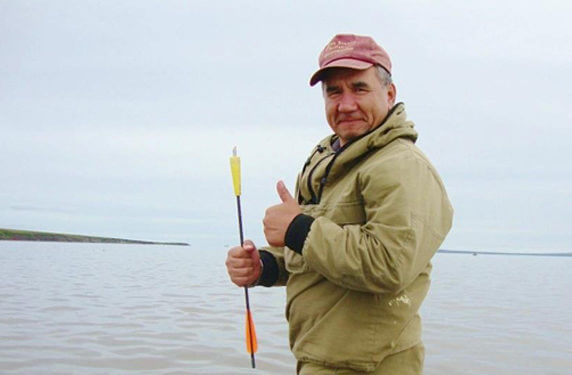 Recently in London—10 days before the U.S. election—I had the privilege of hearing my friend Eduard Zdor speak. Eduard is a Chukchi leader from the Russian Arctic who founded an organization of traditional marine mammal hunters. Eduard spoke of his traditions, his parents and grandparents, the challenges his community faces now in a world of melting sea ice and nation-state indifference or hostility. Eduard moved everyone in the room when he talked of wanting his grandson to learn the ways of his people and the hunt, and to stand up one day and say, proudly, "I am a Chukchi!"
Will we leave a world fit for Eduard's grandson?
Last week, nine days after the election, a Jewish leader promised to register as a Muslim if Donald Trump ever follows through on his threat to create a mandatory national registry for U.S. citizens who are members of the Muslim faith. Jonathan Greenblatt, head of the Anti-Defamation League, made his pledge of solidarity after a prominent Trump supporter cited the internment of Japanese Americans during World War II as precedent for wholesale registration of Muslim Americans.
Will we stand up for our brothers and sisters if the Trump administration comes after them?
At Pacific Environment, we stand with America's and the world's working people, with indigenous communities, with Muslims, Mexicans, African-Americans, Latinos, gay men and women, people with disabilities, immigrants—with anyone and everyone who was called out during this ugly election and now wonders what may befall them in coming times.
And we stand with all who are organizing to protect the best of American values: inclusion and tolerance, protecting everyone's health, treasuring our wild places and wildlife, and working together to tackle our era's greatest problems like climate change and economic and social inequality.
Ultimately people power can drive the agenda. People make progress happen. Mobilized people drive our leaders. We built the climate movement during a hostile George W. Bush administration and we can build it stronger now.
We will organize, do our best work yet, and battle for a clean and healthy world.
But we have learned something important, something many have failed to keep uppermost in mind. The achievement of leaving behind fossil fuels in favor of a thriving economy powered by clean energy threatens to leave some behind: Alaska Native communities that rely on fossil extraction revenues; communities in Appalachia; every working family that relies on the current oil-coal-gas economy. Their plight is our plight too; their dislocation ours; their loss of status and security important to us all. Without a just transition for them, we won't succeed. We won't achieve justice for all of us.
We need to stand with all working people and their communities, seeking for them prosperity, health, acceptance, and inclusion.