URGENT: Take Action to Protect the Arctic Ocean from Dirty Shipping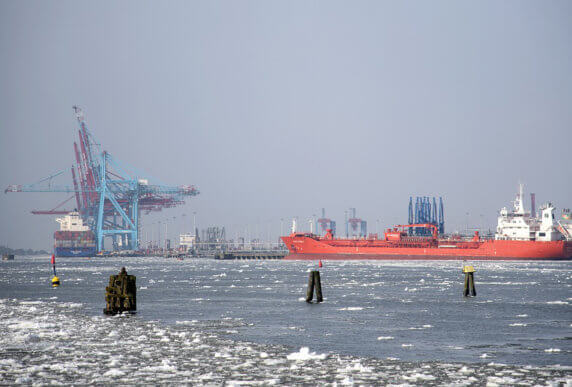 Arctic Ocean ice just hit another all-time low. With more open water comes increased ship traffic.
Some of the ships traveling through pristine Arctic waters are powered by the world's dirtiest, most dangerous oil: heavy fuel oil.
This dangerous oil is literally the residue left at the bottom of the barrel after lighter fuels have been distilled off. The only residues denser than this fuel oil are used for asphalting streets and sealing roofs.
Tell the Obama Administration by Tuesday, September 27, that this dangerous oil, which has already been banned in Antarctic waters, does not belong in Arctic waters either.
Pacific Environment is leading international efforts to ban this dirty fuel from Arctic waters.
We have created a strong coalition of activists and experts, and we are working together to create new international rules to prevent a catastrophic heavy fuel oil spill. Such a spill has been identified by top Arctic experts as the biggest risk to the Arctic marine environment from increased shipping.
Because it largely does not evaporate, heavy fuel oil spilled in Arctic conditions would be catastrophic, threatening extinction of endangered species, even ecosystem collapse. Virtually impossible to clean up, heavy fuel oil is highly toxic and breaks down very slowly, particularly in the cold Arctic.
Ask the Obama Administration to champion new international rules in the Arctic that will protect many of the world's largest seabird colonies and most of the world's populations of several whales, seals, and walrus species.
Our targeted advocacy to get this dangerous oil out of the Arctic is paying off. In response to our coalition's persistent pressure, the Obama administration is finally starting to tackle this serious issue.
First, the President's Joint Statement with Canadian Prime Minister Justin Trudeau earlier this year committed both nations to "determine with Arctic partners how best to address the risks posed by heavy fuel oil use and black carbon emissions from Arctic shipping."
Then, earlier this month, the U.S. and Canada took another big step in the right direction—once again spurred by our intense advocacy efforts.

They formally recognized that a "heavy fuel oil spill in the Arctic could cause long-term damage to the environment" in a paper submitted to the International Maritime Organization (IMO), a United Nations agency that writes the rules for the high seas.
Make no mistake. This is not just some technical paper. This is the beginning of real world change. The United States and Canada have committed themselves to work with other nations to address the use of this dangerous fuel in the Arctic.
And it's not just the political leadership in the U.S. and Canada that's coming around.Just this week, Denmark's Liberal Party called for a ban of heavy fuel oil in the Arctic. What's more, even shipping industry groups are joining the fray: the Danish Shipowner's Association also called for a ban of heavy fuel oil in the Arctic this week.
This is great progress, but we need you to add your voice to help us take it to the next level by Tuesday, September 27!
Tell the United States to formally request that the international community start working on new international rules that will phase out heavy fuel oil in the Arctic.
Thank you for taking action.