The U.N. Maritime Chief Visited Alaska—And This Is What Happened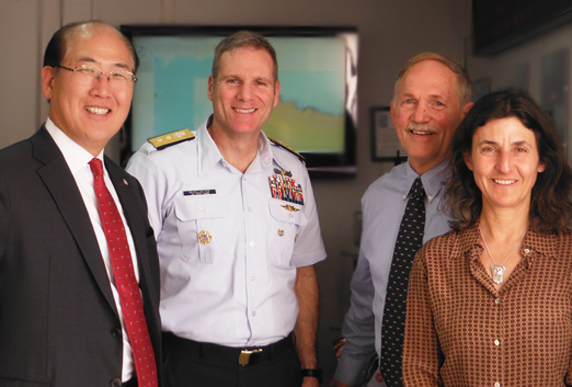 Do you ever wonder what advocacy at the highest international levels actually looks like?
Well, I've been working in this field for over 30 years and I can tell you that it's pretty much all about getting people into a room together so they can listen and learn from each other's experiences and perspectives and come up with solutions to problems they care about.
Earlier this month, I connected the world's chief maritime leader to indigenous representatives from Canada, Russia, Norway, and the United States; U.S. Coast Guard leaders; and Alaska politicians.
Secretary-General Kitak Lim of the U.N.s World Maritime Organization visited Alaska for the very first time this month. Following his meetings with six Arctic indigenous leaders which I and allies organized in London last fall, Lim told us that he was eager to see with his own eyes what's at stake for the world's Arctic peoples.
So I put together a day that would be educational and bring our issues into focus for the wide range of players determining the future of the Arctic.
First, I took the Secretary-General to meet with staff from the office of Alaska's Lt. Governor, Byron Mallott, the first Alaska Native to serve in this role, followed by a lunch meeting with indigenous leaders from four Arctic nations.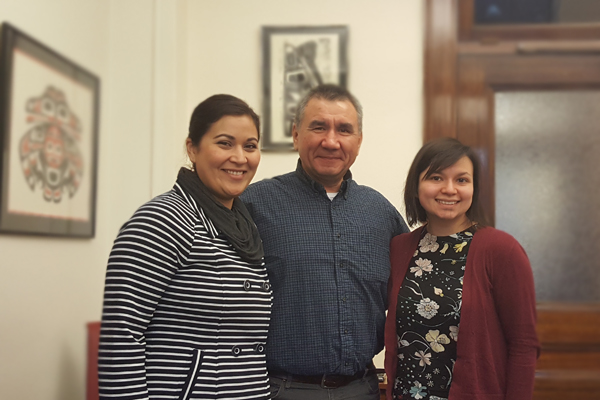 Indigenous leaders like Pacific Environment's long-time partner Eduard Zdor talked to the Secretary-General about community efforts to protect wildlife from ship traffic and pollution.
Eduard recounted how once ships disrupted a walrus hunt and his crew lost five walruses—a big setback since his people depend on successful walrus hunts to feed their families.
This and other incidents, Eduard said, made him realize that he had to get involved at the highest levels where the rules for ships are made.
Clearly moved by Eduard's and other people's stories, the Secretary-General inquired how he and his agency can help protect indigenous life and the Arctic environment, which he agrees need strong protections.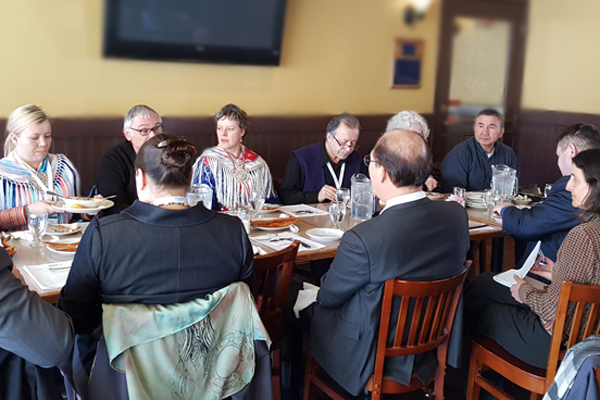 In the afternoon, I took the Secretary-General to meet U.S. Coast Guard officials. Since an oil spill is one of the greatest threats to the Arctic marine environment, the Secretary-General asked about the Exxon Valdez spill and current capabilities to respond to a catastrophic oil spill in Arctic waters.
Admiral McAllister explained that the Coast Guard only has a limited presence in the Arctic and that there is some response capacity near oil developments, but not much beyond that.
On the positive side, indigenous leaders and the Coast Guard pointed to a successful measure that has been keeping ships out of sensitive areas used by whales and other marine mammals: so-called "Areas to be Avoided" in the Aleutian Islands.
Impact
This day of meetings brought together many different people who care deeply about the Arctic.
Participants agreed that protecting the Arctic from catastrophic oil spills was important because it is a fragile and special place. This kind of consensus will help me and my colleagues convince other key Arctic policy makers to request that the IMO start working toward banning ships from using heavy oil as engine fuel because it is toxic and would be nearly impossible to clean up in the event of an oil spill in remote, icy waters.
The Coast Guard and indigenous communities reported that restricting ships from entering sensitive marine habitat works. This will help me and allies advocate for four more such protective areas in the Bering Sea. In addition, it will help us and indigenous leaders push for the creation of a dynamic Arctic marine mammal tracking system that will allow ship captains to avoid wildlife when planning their routes through Arctic waters.
Finally, after hearing the concerns of indigenous leaders, Arctic policy makers better understand that indigenous leaders need a seat at the table to make sure that any new rules regulating ship traffic in the Arctic take into account community needs and wildlife well-being.
Convening stakeholders to exchange experiences and share concerns is how Pacific Environment helps catalyze solutions to pressing environmental problems. Because when communities have a chance to help shape the rules that affect their own lives, these rules will be better and more effective.
I'm so proud to be a part of this effort.