Communities Tell Their Stories at the Paris Climate Talks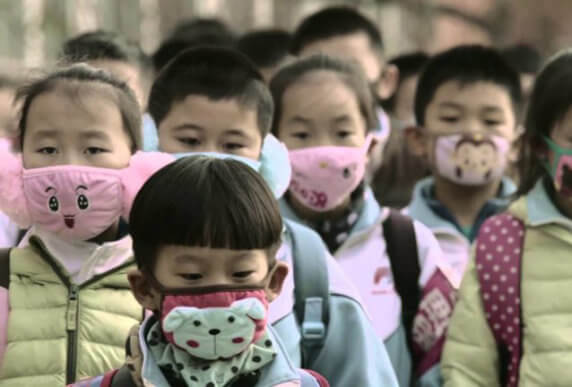 With the Paris climate conference only a month away, the world is getting into gear to address many serious global issues on an international scale.
During the climate talks, Pacific Environment will be hosting The Cost of Coal, a film festival that highlights the negative environmental, health, and social impacts caused by the world's ravenous appetite for fossil fuels.
From 2000 to 2012, coal provided nearly half the world's energy. And, according to Physicians for Social Responsibility, "coal pollution damages human health at every stage." It has been demonstrably linked to respiratory, cardiovascular, and neurological defects. In The Cost of Coal, award-winning filmmakers examine this extremely harmful industry and its effects on our planet and our health.
If you are in Paris, join us on December 7 at 5PM at Galerie JOSEPH Braque, located at 4-6 rue de Braque, 75003 Paris, France.
We will be showing six films from five countries, produced by environmentalists and journalists working alongside communities and individuals from China, the Philippines, South Africa, Australia, and Russia.
The screening will be followed by a panel discussion with the filmmakers and community activists featured in the films.
Wine, cheese, and popcorn will be served.
Smog Journeys: Produced by celebrated Chinese filmmaker Jia Zhangke and commissioned by Greenpeace East Asia, "Smog Journeys" documents the effects of air pollution on Chinese families. The film calls for drastic action to solve the Chinese air pollution crisis, since the Chinese government has utterly failed to limit the amount of pollution released in its cities.
Coal: The True Culprit Behind Air Pollution: Also commissioned by Greenpeace East Asia, this documentary was part of a larger effort to quantify the pollution caused by the Chinese coal industry.
Condemned: Produced by Ecodefense, a Russian environmental group, "Condemned" is a documentary detailing the harmful impacts of the coal industry on indigenous communities in Siberia. The film will be accompanied by a presentation of Ecodefense's latest study on the impacts of the Russian coal industry.
The Human Cost of Power: Directed by award-winning science journalist Alexandra de Blas and produced by the Fiona Armstrong, Executive Director of the Climate and Health Alliance, "The Human Cost of Power" examines the explosive growth of coal and gas extraction in Australia. This film was shown at the Global Climate and Health Summit alongside the Warsaw United Nations climate talks in November of 2014.

The Bliss of Ignorance: Co-produced by Friends of the Earth, the largest environmental grassroots organization in the world, and groundwork, a South African environmental justice group, "The Bliss of Ignorance" investigates South Africa's deep-rooted involvement with coal mining and energy production. This film has already won awards from the International Film Festival and the World Film Awards.
Co-hosted by:
Health Care Without Harm 
The Climate and Health Alliance