Symbol of Environmental Mismanagement in Russia to Close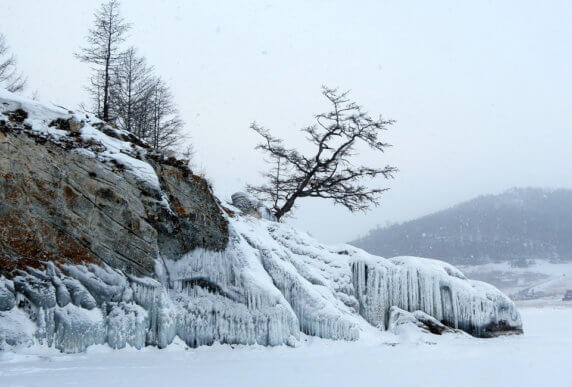 Perhaps helped along by the foul odor emanating from the notorious Baikal Pulp and Paper Mill, Russia's Prime Minister Dmitri Medvedev announced on a recent visit that the hugely unpopular plant on Lake Baikal's shore will finally close.
Medvedev's announcement is a big win in the decades-long battle fought by Pacific Environment and other international and local environmental groups to shut down the polluting mill, which has become a symbol of environmental mismanagement in Russia.
In operation since the mid-1960s, the paper mill has been the single largest source of pollution of Lake Baikal, the oldest, deepest, largest, and cleanest freshwater lake on earth. For many years, Pacific Environment helped local activists locate, document, and report illegal chemical dumps in Baikal's watershed to minimize the damage to one of the world's richest and most unusual collections of freshwater wildlife and plants.
In his announcement Medvedev promised to establish a special economic zone for tourism along Lake Baikal to help strengthen the local economy. The paper mill was briefly closed in 2008, only to reopen several months later amid calls to stabilize the region's soaring unemployment. Pacific Environment has long worked with local grassroots organizations such as Baikal Environmental Wave to develop environmentally sustainable tourism infrastructure around Lake Baikal as a clean and economically viable alternative to harmful industrial projects like the paper mill.

"I hope that the lessons learned over the more than 50-year history of the paper mill will help inform the new resource management plan for Lake Baikal," says director of local environmental group BRO-Baikal, Sergei Shapkaev. "And I hope that now we can finally devote more energy to other pressing conservation issues, such as protecting Lake Baikal from the harmful impacts of hydropower."
Local environmental groups working to protect Lake Baikal, like so many other Russian organizations, face continued persecution and official demands to register as "foreign agents." Hopefully, the Russian government will soon recognize that it has much more to gain by working with local groups and community leaders than from harassing them.