Our Top 7 Wins of 2014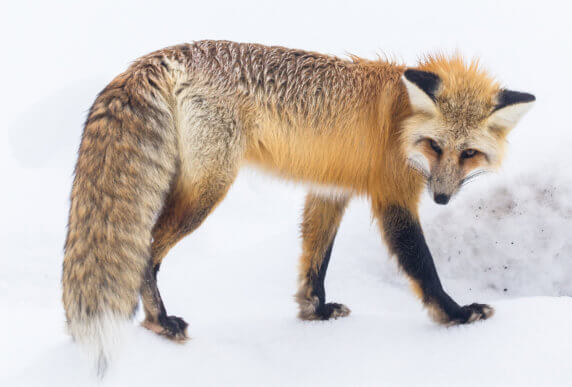 It has been a banner year for us and our local partners on the frontlines of environmental justice around the Pacific Rim.
Here are seven accomplishments I'm especially proud of; they would not have been possible without your support.
---

Preserving Untouched Wilderness
The Russian Far East is a region of unparalleled wilderness, rich in biodiversity and vast intact ecosystems. But polar bears, walrus, tigers, and leopards are under threat from massive logging, mining, and oil and gas drilling projects. Over the past two years, we worked with dozens of scientists and grassroots activists to develop conservation plans that will help local people protect the region's unique ecosystems, carbon-gulping forests, and endangered wildlife—even as the Russian government continues to increase the repression of local environmental heroes.
---

Protecting the Arctic
We protected walrus, bowhead whales, narwhals, seals, polar bears, and other wildlife from the severe harm posed by increased ship traffic in Arctic seas. As a result of our hard-hitting advocacy at the United Nations agency responsible for writing international maritime laws, ships will not be allowed to dump garbage and oil in Arctic waters, and they will be required to avoid marine wildlife on their journey. We also won a historic commitment from the U.S. to help safeguard indigenous cultural and subsistence traditions in the Arctic.
---

Attacking Pollution
We helped Chinese grassroots activists intensify and expand the scope of their watchdog and whistleblowing activities. Our partners are becoming ever more successful at identifying illegal industrial pollution that poisons the country's water and air. Together with their growing networks of citizen volunteers, our partners feed pollution information to the media to pressure local governments and businesses to clean up their act. Our partners are also increasing their use of sophisticated legal tactics to seek justice for pollution victims in China's courts.
---

Safeguarding Endangered Whales
We halted attempts by the oil industry to weaken protections for the critically endangered Western gray whale when the industry tried to dismantle a panel of whale scientists. We frequently work with these scientists to ensure that oil drilling activities off the coast of Sakhalin Island in Russia's sub-Arctic don't push the remaining 150 whales to extinction.
---

Exposing Corruption
We exposed a massive illegal coal base on the Tibetan Plateau. The story made international headlines after local government officials in China initially tried to cover it up for fear of being charged with corruption. Our exposure of the illegal coal base resulted in the closure of operations located within a natural reserve and stronger oversight of coal mining and processing activities in Western China.
---

Challenging Shell Oil
We and our allies achieved a historic win when a federal court called into question the legality of the oil and gas leases the Bush administration sold to Shell and other oil companies in the mid-2000s. Following this win, Shell announced that it was cancelling its Arctic drilling plans for 2014. The company's shareholders are also getting nervous—not least due to reports like Frozen Future, which we co-authored to expose the huge financial risks of offshore oil drilling in the Arctic's treacherous waters.
---

Supporting Environmental Heroes
We successfully nominated our partner, Suren Gazaryan, for the 2014 Goldman Environmental Prize—the Nobel Prize for grassroots environmental activists. Suren courageously called out Vladimir Putin and prominent Russian oligarchs for illegally building summer homes in national parks along Russia's iconic Black Sea coast. He also battled illegal logging and construction in Sochi National Park for the 2014 Olympic Games.
---
Thank you for standing in solidarity with grassroots environmental leaders around the Pacific Rim!