New Strategies for Conservation Success in Russia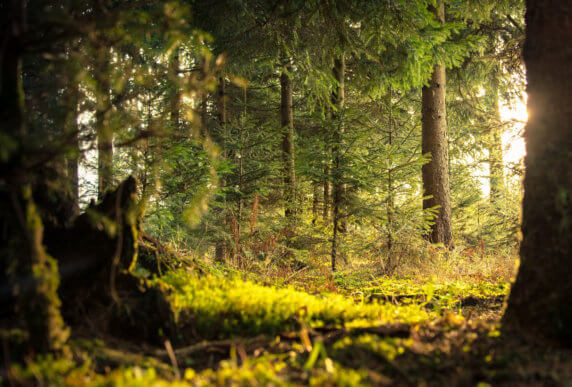 Russia's Far East and Arctic are regions of unparalleled wilderness, rich in biodiversity and vast intact ecosystems. The region is also home to dozens of indigenous cultures, endangered wildlife, and forests so vast they are only rivaled by the Amazon's.
Over the past two years, Pacific Environment has worked with dozens of community leaders, conservationists, and scientists to identify the best opportunities for conservation success in Russia's Far East and Arctic.
Drawing on lessons learned over the past 25 years, our new report, Conservation Investment Strategy for the Russian Far East, establishes a forward-thinking set of priorities to help us, our partners on the ground, foundations, and allied organizations achieve important conservation successes in the next decade–even in a changing, and often difficult, political climate.
The report reflects the geographical and strategic priorities identified by some of the world's most respected experts on the region:
ARCTIC ICE ECOSYSTEMS
Climate change is altering the Arctic's ice-dependent ecology, threatening wildlife and indigenous cultures. The walrus is the cornerstone of indigenous economy and culture, since it is also the only source of food for local communities during severe Arctic winters. The report shows how indigenous communities and international conservationists can collaborate to protect walrus habitats and facilitate international policies to protect Arctic peoples and ecosystems.
THE GREAT AMUR RIVER
The most biodiverse region in Russia, the Amur River's vast forests and endemic tigers, leopards, cranes, and bears are threatened by a voracious demand for natural resources. Russian conservationists have been collaborating with Chinese counterparts to create international protected areas. The report recommends stopping proposed dams on the Amur River and quickly expanding the Amur's protected areas to include its vast wetlands.
SALMON STRATEGIES
The rivers in the Russian Far East are inhabited by more than half the world's wild salmon. But the salmon's survival is threatened by commercial-scale poaching and industrial pollution. In Sakhalin, a coalition of conservationists and commercial fishing companies created a park that protects the most important salmon rivers. In Kamchatka, indigenous peoples have teamed up with park rangers to arrest poachers. The report recommends quickly scaling up these initiatives to prevent the extinction of threatened salmon species.
In addition, the report includes a discussion of current conditions affecting conservation in the region, including systemic threats, legislation, politics, and international conservation policy and examples of recommended strategies and best practices, presented in the form of case studies of successful conservation initiatives.
Get your copy now!