Russia Program Associate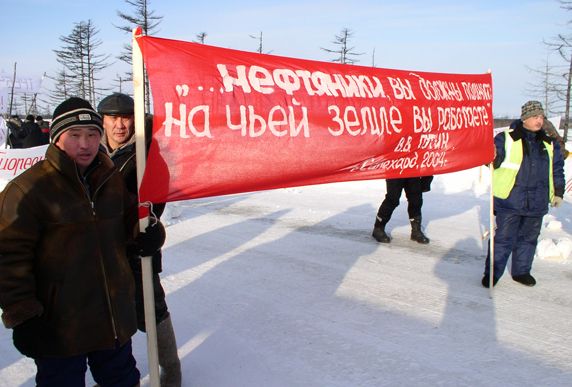 Pacific Environment seeks an experienced and energetic Russia Program Associate with a demonstrated passion for the environment and social justice.  The Program Associate will be an integral member of the Russia Program team and specifically responsible for supporting our subgrants program and participating in active environmental campaign work and events planning/execution. This position will report to the Russia Program Director and will be based in our main office in San Francisco, California. There is significant opportunity for growth and learning in this position.
Location, Travel and Hours of Work
This part-time position (15–20 hours/week) is based at Pacific Environment's San Francisco headquarters. The position will require regular international and domestic travel.
Key Qualifications:
Excellent bilingual (written and spoken) communication skills in English and Russian REQUIRED.
Minimum B.A. / B.S. degree or equivalent experience, ideally in Russian language, environmental studies, or international affairs.
Demonstrated experience working in Russia and/or in indigenous communities.
1–2 years of experience working in a nonprofit organization.
Demonstrated success as an effective team player, self-motivated, and independent.
Ability to develop strong, constructive relationships with local environmental groups, government agencies, scientists, and community and political leaders in geographies of focus.
Personal commitment to environmental and social justice and, therefore, a strong sense of humor.
Authorized to work in the United States.
Russian citizenship (ability to travel to Russia on a Russian passport) a plus.
We Offer:
A part-time schedule (15-20 hours per week)
Prorated vacation and sick leave
A 403b plan with matching employer contribution
A supportive, team-based environment
A chance to work with talented, mission-driven, passionate professionals
Work-life balance
How to Apply:
In a separate document, please answer these two questions in 50–150 words each: "Why are you applying for a part-time position and what is your interest in full-time employment?" and "Why is international engagement in the Russian environmental movement important?"
Please send a resume, cover letter, references, answers to the questions in #1, and your salary history with "Russia Program Associate" in the subject line to

[email protected]

.
This position will remain open until filled. All applications received by September 21, 2017 will definitely be reviewed.
About Pacific Environment
Pacific Environment seeks to protect the communities and biodiversity of the Pacific Rim by strengthening local leadership and championing social justice in Russia, China, Alaska and the Arctic, and elsewhere. With a 30-year record of achievement and a team of 12, we partner extensively with groups in other countries and focus on marine, energy and climate, pollution, and wildlife and watershed protection.
Pacific Environment values diversity. Pacific Environment is an equal opportunity employer and encourages applications from all qualified candidates regardless of age, class, sex, creed, ethnicity, race, national origin, physical or mental ability, sexual orientation, gender expression, and veteran status.
No phone calls, please.