Ports for People Program Assistant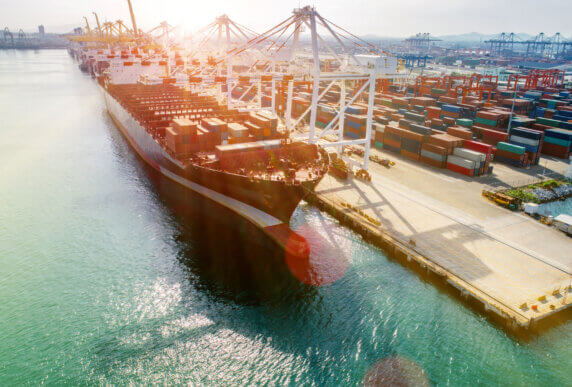 Pacific Environment seeks to protect communities and wildlife of the Pacific Rim. We support community leaders to fight climate change, protect the oceans, build just societies, and move away from fossil fuels toward a green economy. Learn more at www.pacificenvironment.org.
Pacific Environment is campaigning to end fossil fuel use, including to get ships off fossil fuels. Our strategies include creating strong regulatory frameworks to achieve zero-emission shipping on a timeline commensurate with the climate emergency; pressuring corporate customers to demand zero-emission ships; and influencing ports on the Pacific West Coast and beyond to end fossil fuel build-out and ready themselves for zero-emission shipping instead.
We encourage people from communities harmed by environmental degradation and from backgrounds underrepresented in the environmental movement to apply to this position. We recognize that we need diversity to do meaningful work in the climate space and believe that creating teams in which everyone can be their authentic self is key to the change we seek. Pacific Environment is an equal opportunity employer.
Position
Pacific Environment seeks a Program Assistant to support our Ports for People Campaign. This position is well-suited for someone who is interested in understanding how nonprofit programs operate and has a passion for solving the climate crisis.
This position will support scheduling, meeting preparation and logistical support, travel and event coordination. Responsibilities include maintaining campaign trackers and providing editorial support on key campaign deliverables, including research, comment letters, blog posts, and more. This position will report to the Climate Campaign Manager, Ports.
Location
Pacific Environment's headquarters is in San Francisco, CA. This position is remote; however, West Coast time zone is essential. There will be occasional travel obligations for in-person meetings and events, once travel is again safe in terms of Covid-19.
Responsibilities
Creating and maintaining campaign trackers, including contact lists, event calendars, and policy advocacy trackers
Provide editorial support for key campaign deliverables, including research, comment letters, blog posts, and more
Support scheduling for Pacific Environment's Ports for People Campaign
Provide coordination and logistical support for key meetings and events
Arrange travel plans (flights, hotels, etc.) for staff as needed
Assist with team tech issues as they arise
Assist with special projects as needed
Key Qualifications
Previous work experience, particularly with policy advocacy or environmental and social change organizations, is a plus
Positive, can-do attitude
Excellent organizational and project management skills
Strong written and oral communication skills
Meticulous attention to detail and quality of work product
Ability to problem-solve and take ownership of assigned tasks
Discretion in maintaining confidential information
Experience with Dropbox and Microsoft Suite a plus 
Relevant experience for this position can take many forms, and we strongly encourage applicants from a diversity of backgrounds.  
Physical Requirements
The Ports for People Program Assistant/Associate work involves sitting and looking at a computer for long stretches of time, communicating with co-workers electronically, and occasional in-person meetings or events. The ideal candidate must be able to complete all physical requirements of the job with or without a reasonable accommodation.
Compensation and Benefits
Pacific Environment provides compensation commensurate with experience and equitable with others on our team, plus a full benefits package for staff positions. The salary range for this position is $50,000-$56,000, which is carefully considered to account for equity. The employee will enjoy a flexible working environment with a dedicated, diverse group of colleagues. 
To Apply
Applicants should submit a resume and cover letter via email, with the subject line "Ports for People Program Assistant" to [email protected].  Applications encouraged by September 16, 2022. The position will remain open until filled, and we encourage even late applications.
 No phone calls, please.