Marine Program Director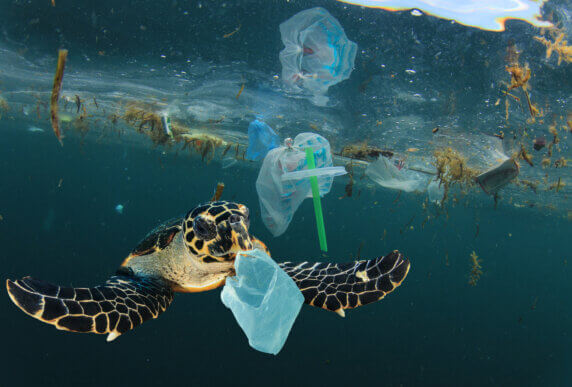 Pacific Environment seeks to protect communities and wildlife of the Pacific Rim. We support community leaders to fight climate change, protect the oceans, build just societies, and move away from fossil fuels toward a green economy. With three decades of achievement and a team of about 30, we collaborate extensively with grassroots partners across the U.S. West Coast and Alaska, China, Vietnam, South Korea, and other Pacific Rim countries. Learn more at www.pacificenvironment.org.
Our Marine Program currently focuses on plastic pollution and marine protected areas, all while advancing our fundamental value of supporting grassroots leadership and power.
Position
Reporting directly to the Executive Director, the Marine Program Director will lead our marine and plastics campaigns. The Director will be Pacific Environment's lead in large coalition initiatives using a mix of policy advocacy, corporate campaigning, and coordination with and support for local environmental organizations. Our tools include sophisticated regranting, intensive network building and coordination, and technical assistance.
The ideal candidate will have a record of leadership winning major campaigns, an understanding of foundation fundraising, a passion for protecting our oceans and taking on plastic pollution, and experience working internationally and particularly within Southeast Asia and China.
Location and Travel
The position is ideally based in the San Francisco Bay Area, but we will consider strongly qualified candidates based elsewhere on the West Coast. The position will require frequent travel, including international travel.
Responsibilities
Provide campaign oversight, strategic direction, and team management: manage successful campaigns, work sensitively with grassroots organizations and local leaders, foster and work within large coalitions, manage a program budget, and supervise a dynamic and growing team of place-based staff and consultants
Develop a new marine protected area initiative in Southeast Asia and elsewhere: advance global biodiversity conservation goals, engage communities, and collaborate with Indigenous leaders and organizations
Share primary responsibility for growing Pacific Environment's marine efforts through fundraising to foundations and other supporters
Serve as a marine policy expert and thought leader
Key Qualifications
8+ years of relevant experience in strategic advocacy, policy, and campaign work; in program leadership and implementation; and in managing campaign programs and staff
A record of accomplishment in winning campaigns
Experience and expertise in marine issues and policies
Demonstrated success as an effective team player and collaborator in coalition efforts; a strong plus for experience partnering with Pacific Rim grassroots organizations and experience in community organizing
Excellent communication skills, both written and oral
Demonstrated success in foundation fundraising. Experience in major donor and individual fundraising a plus
Strong preference for candidates who have experience working in Southeast Asia and East Asia; a plus for language proficiency in Vietnamese, Filipino, Cantonese, Mandarin, or other East Asian/Southeast Asian languages
Compensation and Benefits
Pacific Environment provides compensation commensurate with experience and equitable with others on our team, plus a full benefits package. The salary range for this position is $90,000 – 108,000.  The employee will enjoy a flexible working environment with a dedicated, diverse group of colleagues.
To Apply
Send cover letter, resume, three or more references, and an answer to one or both of the following questions by email to [email protected] with "Marine Program Director" in the subject line.
QUESTIONS: In no more than 250 words each, please answer one or both questions:

What's the end game for plastic pollution and plastic usage in society?
Tell us about a campaign accomplishment you are proud of.
We are looking to fill this position quickly, though it will remain open until filled, and we encourage even late applications. Applications are encouraged by August 31.
No phone calls, please.
Pacific Environment is an equal opportunity employer. We value diversity and believe that creating teams in which everyone can be their authentic self is key to the change we seek. We encourage people from communities harmed by environmental degradation and from backgrounds underrepresented in the environmental movement to apply.