Korea Shipping and Ports Lead (Consultant Position)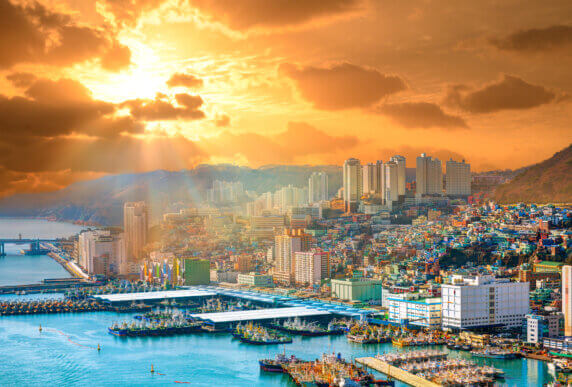 Pacific Environment
Pacific Environment seeks to protect communities and wildlife of the Pacific Rim. We support community leaders to fight climate change, protect the oceans, build just societies, and move away from fossil fuels and plastic pollution toward a green economy. Learn more at www.pacificenvironment.org.
Pacific Environment is working to end fossil fuel use, including to get ships off fossil fuels. Our strategies include creating strong regulatory frameworks to achieve zero-emission shipping in a timeline commensurate with the climate emergency, inspiring corporate customers to demand zero-emission ships, and influencing ports and shipping stakeholders around the Pacific Rim and beyond to end fossil fuel build out and ready themselves for zero-emission shipping instead.
Position
Pacific Environment is looking for a Shipping and Ports Lead to support Pacific Environment's climate emergency shipping campaign objectives in the Republic of Korea (RoK). The successful candidate will have experience in the maritime industry, climate policy, and community and/or government relations in RoK. We are excited to pursue new opportunities to help RoK meet its climate pledge and broaden Pacific Environment's climate-related work in South Korea, including bringing expertise on clean energy, shipping and shipbuilding, port, and other freight policy expertise and supporting grassroots capacity building.
Pacific Environment seeks a full-time consultant for a one-year assignment (which may be extended) to work with communities to end port pollution of particular community concern; and to push ports and cities to adopt Pacific Environment's global campaign, Ports for People, with an immediate focus on stopping ports' fossil fuel build out.
The consultant will work under the supervision of Pacific Environment's South Korea Climate Specialist, and will be part of Pacific Environment's global climate team.
Location and Travel
This position has a flexible work location within South Korea, but proximity to Busan is a requirement. Some travel within South Korea and Asia is expected, as well as additional travel for events such as global Pacific Environment staff retreats.
Responsibilities
Develop and manage the Ports for People campaign within RoK, Pacific region, and globally to achieve zero-emission shipping on a 1.5C decarbonization timeline.
Cultivate and manage partnerships with communities, organizations, and policymakers, as well as port, shipping, and shipbuilding industry stakeholders.
Scope and coordinate relevant studies to advance zero-emission shipping and port objectives.
Coordinate events and messaging on shipbuilding and shipping just transition visions of the shipbuilding industry.
Plan and conduct events on zero-emission ports, shipbuilding, and shipping to decarbonize actively.
Represent Pacific Environment in conferences, events, and public forums.
Key Qualifications
English proficiency, government relations experience, and experience in a climate-related field or in transportation policy is desired. They should be capable of working independently, often with tight deadlines, and to conduct travel within South Korea (an average of one to two scoping trips per month is expected). Specifically, we are seeking a consultant with the following skills and experiences:
At least 4 years of work experience in relevant field (NGO administration, maritime sector, government relations, advocacy, campaigns, grassroots mobilization climate, etc.).
Korean fluency and excellent Korean writing skills.
English proficiency (ability to conduct everyday organizational business in English).
Advanced degrees are a plus (tell us about yours).
Passion for solving climate crisis.
Compensation
Consulting fee commensurate with experience plus reimbursement for work-related expenses (travel, communications, printing, etc.).
To Apply
Click here to apply: https://jobs.lever.co/pacific-environment/1cfebdb5-ed07-495d-88a9-a33ca8be5a84
Applications encouraged by March 15, 2023 (applications will be reviewed on a rolling basis). The position will remain open until filled, and we encourage even late applications.
Pacific Environment is an equal opportunity employer. We encourage people from communities harmed by environmental degradation and from backgrounds underrepresented in the environmental movement to apply. We welcome diversity to do our best work and believe that creating teams in which everyone can be their authentic self is key to the change we seek.
No phone calls, please.