Job Posting: Vietnam Grantmaking Consultant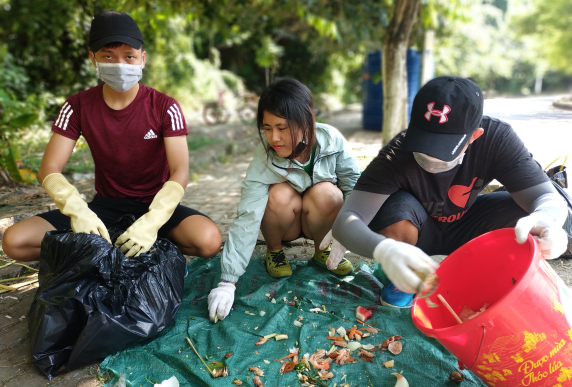 Pacific Environment is seeking a full-time, Vietnam-based consultant to lead our new grantmaking initiative focused on plastic pollution in Vietnam. The consultant will be engaged with identifying local grantees, helping them to develop project proposals, and providing mentorship to them during project implementation. The position will require frequent travel within Vietnam, as well as occasional travel in the Asia Pacific area and to the United States.
Pacific Environment makes grants to environmental organizations in Pacific Rim countries to support their work and priorities, with an emphasis on marine conservation, energy and climate, and river protection.
Job Type: Full-time contractual position.
Location: The consultant will be based in Vietnam, ideally in Hanoi, Da Nang, Ho Chi Minh, or near one of five project sites: Ha Long, Hoi An, Quang Ngai, Nam Dinh, or Phu Quoc.
Experience/Skills Desired: We seek an experienced, bilingual (Vietnamese/English) person with environmental passion. Experience in supporting environmental initiatives at regional and local scales and in working with diverse local stakeholders are desired qualities. Familiarity with the problem of ocean plastic trash and with Vietnam's marine protected areas would be an additional plus.
The applicant should have a passion for environmental protection and a strong interest in helping local environmental groups succeed. The ideal candidate will have experience working on environmental issues at the grassroots level in Vietnam. He or she should be capable of working independently, often with tight deadlines, and be willing to put time and effort into successful communication and cooperation with Vietnam-based grantees and United States-based colleagues.
Specifically, we are seeking a colleague with the following skills and experiences:
Required Skills:
Primary college degree, preferably in a related field, plus:
Either an advanced degree plus 2 years of work experience in grassroots environmental work or 4 years of environmental work experience;
Vietnamese language fluency and excellent Vietnamese writing skills;
English near fluency (ability to conduct everyday organizational business in English).
Desired Skills:
Leadership background (including organizational leadership positions, network leadership, and/or fundraising success);
Meeting facilitation skills;
Public speaking skills and experience providing trainings on environmental topics;
Event organizing;
Experience working independently;
Ability to budget projects carefully and keep track of expenses;
Ability to travel and conduct work with project partners for several consecutive days at various locations throughout Vietnam;
Some technical knowledge or experience with waste management, plastic pollution, and/or Vietnam's marine protected areas;
Experience working at local or regional scales (i.e., outside of the big cities).
To Apply:
In a separate document, please answer the following question in 100–250 words: "What can Vietnamese coastal communities do to combat the problem of ocean trash?"
Please send an email with "Vietnam Grantmaking Consultant" in the subject line and your resume, cover letter, references, salary expectations, and answer to the question above to

[email protected]

.
Due Date: The position will remain open until filled.
Pacific Environment values diversity. Pacific Environment is an equal opportunity employer and encourages applications from all qualified candidates regardless of age, class, sex, creed, ethnicity, race, national origin, physical or mental ability, sexual orientation, gender expression, and veteran status.
No phone calls, please.