Finance & Administrative Assistant (Part-time)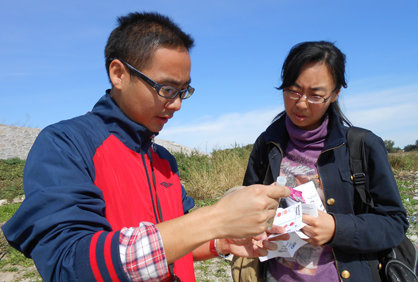 Pacific Environment
Pacific Environment seeks to protect the living environment of the Pacific Rim by strengthening local community leadership and championing social justice in Alaska and the Arctic, China, and elsewhere on the Pacific Rim. With a 30-year history of achievement and a staff of 15, Pacific Environment focuses on marine, energy/climate, and watershed protection issues. Visit www.pacificenvironment.org to learn more about our work.
Position
We seek a part-time Finance & Administrative Assistant to work a regular schedule of 15 hours per week in our San Francisco HQ office.
The Finance & Administrative Assistant contributes to the smooth execution of the core finance and operations functions of our organization, supports our fundraising, and assists the Executive Director. Located in San Francisco, the Finance & Administrative Assistant reports to the Finance & Operations Associate.
This Assistant position is well-suited for someone interested in nonprofit administration who hopes to gain exceptional work experience and understands that well-run finance and operational activities are the backbone of any organization.
Responsibilities
(Percentages are approximate. Job duties may be modified and other duties may be assigned.)
Finance & Bookkeeping (55%)
Assist with processing accounts payable, including vendor invoices, staff reimbursements and debit/credit card charges
Assist with processing incoming checks and bank deposits
Assist with entering all financial transactions in QuickBooks
Assist with annual audit preparation, including document retrieval, copying and assisting with audit requests
Manage hard-copy and digital filing of all accounting-related documents, including grants and contracts
Other duties as assigned
Operational Functions (10%)
Open and process mail
Troubleshoot tech issues with copier, computers, and phones
Work with external vendors, including IT, phone, and office cleaners
Keep office space and storage unit clean and organized
Order supplies
Light telephone duties
Executive Support (20%)
Complete expense reports, help arrange travel, and compile documents for travel-related meetings
Provide logistical support for board/staff meetings and other Pacific Environment meetings or events
General administrative tasks, include filing and copying
Development (15%)
Manage Salesforce donor data entries
Process all individual donations (online, mail) and gift acknowledgements, including matching gifts and gifts through third-party processors
Assist with processing of grant awards
Assist in production and distribution of year-end appeal mailings and other materials
You need:
BA/BS, or Associate's Degree in related field, or a combination of at least 2 years relevant experience and related education
Previous work experience, particularly with environmental and social change organizations, a plus
Positive, can-do attitude and personal integrity
Meticulous attention to detail and quality of work product
Ability to problem-solve without direction and take ownership of routine tasks
Discretion in maintaining confidential information
Excellent organizational and time management skills
An aptitude for math and numbers
Previous bookkeeping experience
Previous experience with QuickBooks or other accounting software preferred
Experience and competency with Word and Excel necessary; familiarity with Dropbox a plus
Experience with Salesforce preferred
We offer:
A part-time schedule (15 hours per week)
Prorated vacation and sick leave
A supportive, team-based environment
A chance to work with talented, mission-driven, passionate professionals
An organization that offers work/lifestyle balance
How to apply:
Please send to

[email protected]

the following: (a) a cover letter describing your qualifications and why you are a match for this position; (b) your resume; (c) references; (d) the response to the question in #2 below.
In a separate document, please answer the question in 50–250 words:
"How does a part-time position advance your current work and life goals?"
Please include "Finance & Administrative Assistant" in your email subject header.
Timing: Applications will be reviewed on a rolling basis. This position will remain open until filled.
Pacific Environment values diversity. Pacific Environment is an equal opportunity employer and encourages applications from all qualified candidates regardless of age, class, sex, creed, ethnicity, race, national origin, physical or mental ability, sexual orientation, gender expression, and veteran status.
No phone calls, please.