Federal Climate Policy Director or Manager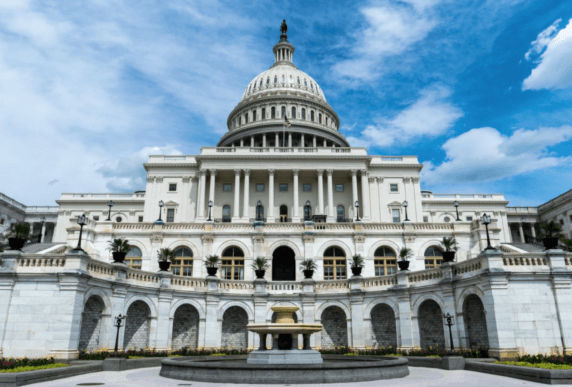 Pacific Environment
Pacific Environment seeks to protect communities and wildlife of the Pacific Rim. We support community leaders to fight climate change, protect the oceans, build just societies, and move away from fossil fuels toward a green economy. Learn more at www.pacificenvironment.org.
Pacific Environment is campaigning to end fossil fuel use, including to get ships off fossil fuels. Our strategies include creating strong regulatory frameworks to achieve zero-emission shipping in a timeline commensurate with the climate emergency, pressuring corporate customers to demand zero-emission ships, and influencing ports on the Pacific West Coast and beyond to end fossil fuel build out and ready themselves for zero-emission shipping instead.
Position
The Federal Climate Policy Director/Manager will lead Pacific Environment's efforts to influence the Biden-Harris administration, federal agencies, and Congress on climate issues generally and on zero-emission shipping, ports, and freight in particular. The Director's/Manager's advocacy will seek to advance environmental justice in port communities, secure clean/zero-emissions standards for ships using U.S. ports, secure the green infrastructure needed to transform American ports for zero-emission shipping, and ensure family-sustaining union careers.
The ideal candidate has a record of successful federal policy advocacy, especially in the areas of environmental, infrastructure, and/or transportation policy. (Please note: Shipping experience is not a prerequisite for this position; we are most interested in candidates with knowledge of the federal policy landscape and a record of impact.)
The Policy Director/Manager will report to Pacific Environment's Climate Campaign Director.
We invite applicants interested in a staff position or a consultant relationship.
Location and Travel
The position is based in Washington, DC, and will involve domestic, and possibly international, travel, once travel is again safe in terms of Covid-19.
Responsibilities
Implement a federal advocacy agenda to advance climate goals, specifically focused on zero-emission shipping and "zero-ready ports," and including proactive administrative, agency, and legislative goals
Directly advocate climate policy positions to administration officials, members of Congress and their staffs, and agency officials
Research, track, and analyze environmental legislation and executive branch actions
Partner with state and local policy advocates, allies, and partners to advance port-specific policy changes aligned with federal goals
Produce policy analyses, memos, and policy advocacy products
Represent Pacific Environment with policymakers, the press, and in key policy forums
Coordinate closely with and support partner organizations in various coalitions
Other assignments as determined by the Climate Campaign Director
Key Qualifications
Relevant experience in public policy advocacy, including policy development, advocacy implementation, research, and analysis
Relevant experience in climate, clean energy, infrastructure, transportation, and/or shipping policy
Skill and comfort in proactively building relationships with diverse audiences, including public officials, coalition partners, community leaders, and members of the media
Excellent writing, speaking, and analytical skills
Demonstrated commitment to the values of Pacific Environment
Experience with Environmental Protection Agency rule-making and U.S. budgeting and appropriations processes strongly preferred
Compensation and Benefits
Pacific Environment provides compensation commensurate with experience and equitable with others on our team, plus a full benefits package for staff positions. The salary range for this position is $62,000-$75,000, which is carefully considered to account for equity. The employee will enjoy a flexible working environment with a dedicated, diverse group of colleagues.
To Apply
Send cover letter, resume, three references, and an answer to the following question by email to [email protected] with "Federal Policy Director" in the subject line.
QUESTION: In 250 words, explain the fastest federal policy changes you would pursue to achieve zero-emission shipping. (Reminder: Shipping experience is not a prerequisite for this position; we are most interested in understanding your knowledge of the federal policy landscape and levers of change.)
Applications encouraged by January 28, 2022. The position will remain open until filled, and we encourage even late applications.
Pacific Environment is an equal opportunity employer. We value diversity and believe that creating teams in which everyone can be their authentic self is key to the change we seek. We encourage people from communities harmed by environmental degradation and from backgrounds underrepresented in the environmental movement to apply.
No phone calls, please.