Digital Campaigns Manager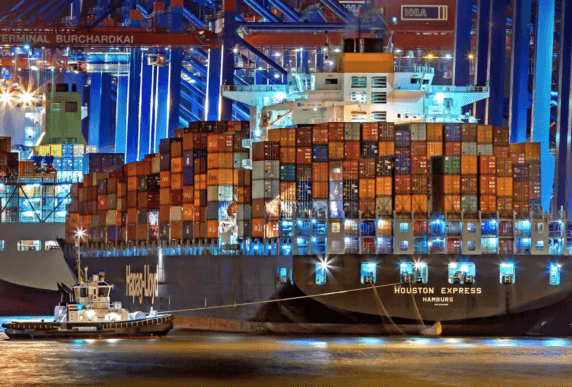 Pacific Environment seeks to protect communities and wildlife of the Pacific Rim. We support community leaders to fight climate change, protect the oceans, build just societies, and move away from fossil fuels toward a green economy. Learn more at www.pacificenvironment.org.
Pacific Environment is campaigning to end fossil fuel use, including to get ships off fossil fuels. Our strategies include creating strong regulatory frameworks to achieve zero-emission shipping in a timeline commensurate with the climate emergency, pressuring corporate customers to demand zero-emission ships, and influencing ports on the Pacific West Coast and beyond to end fossil fuel build out and ready themselves for zero-emission shipping instead.
Position
The Digital Campaigns Manager will execute digital communications and content for campaigns on climate, zero-emission shipping/ports, and Alaska/Arctic issues. You will produce engaging and motivating digital materials (member/advocate emails, social media copy, etc.) for Pacific Environment campaigns; lead digital member communications; and manage social media accounts. You will play a central role in Pacific Environment's community mobilization and advocacy strategies, helping inspire people to take urgent actions for climate and marine protection.
The ideal candidate will have a strong record of effective communications to advance advocacy campaigns, strong content production (especially with experience in writing compelling email copy) and digital advocacy skills, an urgency to defeat the champions of fossil fuel use, a passion for protecting communities and wildlife, and a commitment to environmental justice and equity.
The Digital Campaigns Manager will report to the Senior Communications Manager.
Location and Travel
This position has a flexible location (San Francisco preferred; West Coast time zone essential) and will involve domestic, and possibly international, travel, once travel is again safe in terms of Covid-19.
Responsibilities
Serve as the Digital Campaigns Manager for one or more of Pacific Environment's campaigns, including as the lead digital campaigner for Ship It Zero.
Develop and implement digital campaigns to achieve climate program goals (e.g., tactics include: letter writing campaigns to pressure decision makers and/or corporations, petitions to generate significant comment numbers by harnessing our lists and social media platforms, etc.).
Develop data-driven, audience-specific content, recommendations, and delivery tactics by regularly reviewing analytics. Executive A/B and segmentation testing.
Help lead Pacific Environment social media and email platforms. Help draft action alerts, fundraising appeals, end of year giving appeals, and social media posts. Work with PE's program and advancement staff on drafting and approvals.
Manage and grow our Pacific Environment and campaign lists by checking open rates and other stats on a weekly basis. Develop plans to increase and improve digital engagement that increase advocates and donors.
Develop content calendars for campaigns. Proactively manage postings to social channels and scheduling/sending emails to our advocates and members.
Test and analyze social media postings and email campaigns for continual improvement and to grow our presence on social media and to grow our email lists.
Key Qualifications
Five or more years of relevant experience in digital communications work, with increasing responsibility and achievement. Prior experience with environmental nonprofits and/or with advocacy campaigns a plus.
Strong preference for candidates who are fluent in both English and Spanish (speaking and writing)
Experience growing and activating grassroots supporters through CRM and social media platforms, with emphasis on reaching new audiences and building and fostering long-term engagement.
Experience with analytical tools to evaluate impact, run tests, evaluate effectiveness of campaign strategies, and use data/analysis to improve digital communications across platforms for our campaigns (Action Network, Instagram, Facebook, Twitter, etc.).
Experience promoting campaigns through ads on social media platforms.
Highly organized and able to manage multiple projects without sacrificing quality.
Experience with WordPress, Action Network and social media platforms (Pacific Environment/campaigns currently use Facebook, Instagram, Twitter, and others as needed).
Commitment to supporting communities voice in decision-making.
Experience in community organizing is a strong plus.
Experience with video, design, photography a plus but not required.
Compensation and Benefits
Pacific Environment provides compensation commensurate with experience and equitable with others on our team, plus a full benefits package. The salary range for this position is $63,000 – 72,000, which is carefully considered to account for equity. The employee will enjoy a flexible working environment with a dedicated, diverse group of colleagues.
To Apply
Send by email a short cover letter, resume, and 3 references to [email protected] with "Digital Campaigns Manager" in the subject line.
Applications encouraged by April 25, 2022. The position will remain open until filled, and we encourage even late applications.
Pacific Environment is an equal opportunity employer. We value diversity and believe that creating teams in which everyone can be their authentic self is key to the change we seek. We encourage people from communities harmed by environmental degradation and from backgrounds underrepresented in the environmental movement to apply.
No phone calls, please.