Climate Campaign Fellow (Part-Time Position, 18 hours per week)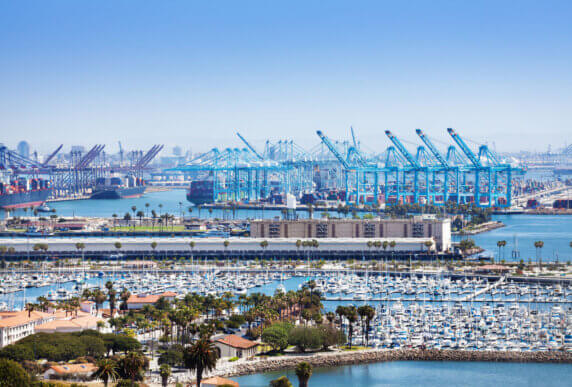 Pacific Environment
Pacific Environment seeks to protect communities and wildlife of the Pacific Rim. We support community leaders to fight climate change, protect the oceans, build just societies, and move away from fossil fuels toward a green economy. Learn more at www.pacificenvironment.org.
Pacific Environment is campaigning to end fossil fuel use, including to get ships off fossil fuels. Our strategies include creating strong regulatory frameworks to achieve zero-emission shipping on a timeline commensurate with the climate emergency, pressuring corporate customers to demand zero-emission ships, and influencing ports on the Pacific West Coast and beyond to end fossil fuel build out and ready themselves for zero-emission shipping instead.
We encourage people from communities harmed by environmental degradation and from backgrounds underrepresented in the environmental movement to apply to this position. We recognize that we need diversity to do meaningful work in the climate space and believe that creating teams in which everyone can be their authentic self is key to the change we seek. Pacific Environment is an equal opportunity employer.
Position
Pacific Environment seeks a part-time Climate Campaign Fellow to support our Ship It Zero Campaign Lead. This position is well-suited for someone who is interested building their skills with canvassing, coalition building, and direct actions.
You will work in the Long Beach, Wilmington, and San Pedro communities, across neighborhoods, grocery stores, universities and community colleges, farmer's markets, and public events to gain signatures on the Ship It Zero petition, recruit volunteers to participate in our campaign activity (such as canvassing and direct actions), and support for PE Climate Program legislative initiatives.
This position is expected to run from mid-August through December of 2022, with the possibility of extension for one additional 4-month period if amenable to both parties.
Location
The position is based in Long Beach, CA. While some tasks can be completed remotely, the nature of the position does require periodic in-person hours. This person should expect to commute to Long Beach, Wilmington, and San Pedro often. Meeting locations can include CSULB campus, Billie Jean King Main Library, Wilmington Branch Library, San Pedro Regional Library, Los Angeles Harbor College, and Long Beach City College.
Responsibilities
Canvassing and community organizing to build people power for campaign goals
Relationship building with neighborhood councils, student and youth groups, and other new targets
Administrative and logistics support to execute campaign activities and events
Company analysis to inform campaign activities and strategies
Stakeholder management
Meeting support
Key Qualifications
Positive, can-do attitude
Meticulous attention to detail and quality of work product
Excellent organizational and project management skills
Ability to problem-solve and take ownership of assigned tasks
Strong motivational and interpersonal communication skills: captivating, energetic speaker who is able to convince passersby to lend their support and time for a cause
Competency in the vocabularies of climate change, policy, and justice: ability to communicate the science of climate change, discuss environmental policy, and advocate for frontline environmental justice communities
Experience political organizing a plus
Bilingual Spanish fluency a plus
Relevant experience for this position can take many forms, and we strongly encourage applicants from a diversity of backgrounds.  
Physical Requirements
The Climate Campaign Fellow's work involves moving around San Pedro Bay Port adjacent communities, communicating with co-workers and the general public in person and electronically, and organizing and participating in direct actions. The ideal candidate must be able to complete all physical requirements of the job with or without a reasonable accommodation. Access to transportation would be useful for this job.
Compensation
This position will be compensated at a rate of $22/hour, with a weekly maximum of 18 hours.
To Apply
Applicants should submit a resume and cover letter to [email protected].
Applications encouraged by July 11, 2022. The position will remain open until filled, and we encourage even late applications. No phone calls, please.