China Program Assistant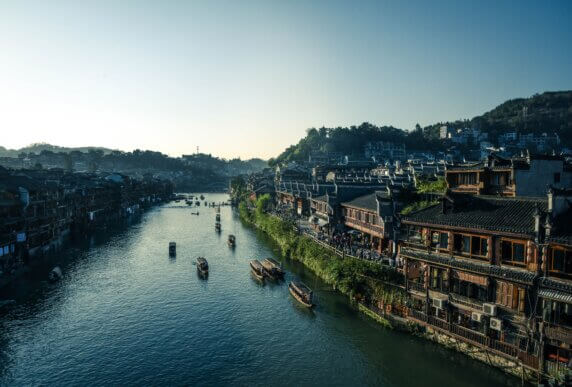 Pacific Environment seeks to protect communities and wildlife of the Pacific Rim. We support community leaders to fight climate change, protect the oceans, build just societies, and move away from fossil fuels toward a green economy. Learn more at www.pacificenvironment.org.
Position
The China Program Assistant will support the China Program Director to execute Pacific Environment's program strategies in China, with a focus on climate, plastic pollution, industrial pollution, and grassroots NGO capacity building. You will help with grant tracking and reporting, financial reporting, research, meeting organization, writing, and editing.
The ideal candidate will have strong organizational and writing skills; the ability to work independently on a range of tasks and keep track of deadlines; familiarity with Excel and digital communications technologies; a passion for protecting communities and wildlife; and a commitment to environmental justice and equity.
The China Program Assistant will report to the China Program Director.
Location and Work Hours
This position has a flexible location (San Francisco Bay Area a plus). This is a three-month, part-time position (20 hours per week) with a desired start date of June 1, 2022, or sooner. Some evening meetings may be required.
Key Qualifications
Strong organizational, communications, and writing skills
Ability to keep track of deadlines and work independently
Familiarity with using Excel spreadsheets
Basic bookkeeping skills
Detail-oriented
Prior experience with environmental nonprofits and/or with advocacy campaigns a plus
Fluency in English required; Chinese language skills a plus.
Compensation and Benefits
Pacific Environment provides compensation commensurate with experience and equitable with others on our team. The salary for this position is $25/hr. This temporary, part-time position does not include benefits. The employee will enjoy a flexible working environment with a dedicated, diverse group of colleagues.
To Apply
Send by email a short cover letter, resume, and 2 references to [email protected]  with "China Program Assistant" in the subject line.
Applications encouraged by May 15, 2022. The position will remain open until filled, and we encourage even late applications.
Pacific Environment is an equal opportunity employer. We value diversity and believe that creating teams in which everyone can be their authentic self is key to the change we seek. We encourage people from communities harmed by environmental degradation and from backgrounds underrepresented in the environmental movement to apply.
No phone calls, please.