Arctic Program Assistant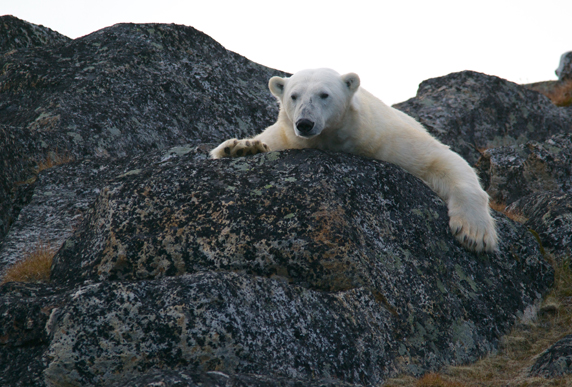 We're seeking an Arctic Program Assistant to provide administrative and organizing support for Pacific Environment Arctic initiatives and campaigns. Reporting to the Arctic Program Director, the hire will be a midlevel position working in our Anchorage office.
Position duties will be divided between administrative and programmatic support for our Arctic program.
Responsibilities (Percentages are approximate. Other duties as assigned.)
Administrative Support (50%)
Help coordinating, scheduling and organizing Arctic Program meetings.
Managing hard-copy and digital filing of all accounting-related documents, including check and debit requests.
Help arrange travel and visas as needed for Arctic Program staff.
Troubleshooting tech issues with copier, computers, and phones.
IT onboarding and exiting of Arctic staff, including setting up of computers and accounts.
Working with external vendors, including IT.
Keeping office space clean and organized; liaising with building management.
Ordering supplies.
Light telephone duties.
Programmatic Support (50%)
Assist Arctic director and staff in implementing Arctic campaign plans.
Grassroots outreach and organizing.
Maintain database or spreadsheet of campaign contacts and media, including researching information for perspective contacts.
Develop and produce campaign materials.
Update PE website as needed.
Develop and provide support for PE Arctic social media.
Work with other NGOs and stakeholders on other Alaska conservation issues as appropriate.
You need:
B.A./B.S., or Associate's Degree in related field, or a combination of at least 2 years relevant experience and some related education.
Previous administrative work experience, particularly with environmental and social change organizations a plus.
Positive, can-do attitude and personal integrity.
Affinity for improving administrative processes, creating efficient systems, and institutionalizing knowledge
Curiosity and problem-solving skills.
Interest in managing technology solutions.
Meticulous attention to detail and quality of work product.
Discretion in maintaining confidential information
Excellent organizational and time management skills.
Familiarity with Word, Excel; Dropbox a plus
We offer:
A salary and benefits package commensurate with experience.
A supportive team-based environment.
A chance to work with talented, mission driven, passionate professionals.
An organization that offers work/lifestyle balance.
How to apply:
In a separate document, please answer the following question in 100–250 words:
"Climate change is rapidly and profoundly impacting the Arctic environment and its communities. What can be done to address threats posed to the Arctic by climate change?"
Please send an email with "Arctic Program Assistant" in the subject line and your resume, cover letter, references, salary history, and answer to the question in #1 to h

[email protected]

.
This position will remain open until filled. All applications received by September 21, 2017, will definitely be reviewed.
About Pacific Environment
Pacific Environment seeks to protect the communities and biodiversity of the Pacific Rim by strengthening local leadership and championing social justice in Russia, China, Alaska and the Arctic, and elsewhere. With a 30-year record of achievement and a team of 12, we partner extensively with groups in other countries and focus on marine, energy and climate, pollution, and wildlife and watershed protection.
Pacific Environment values diversity. Pacific Environment is an equal opportunity employer and encourages applications from all qualified candidates regardless of age, class, sex, creed, ethnicity, race, national origin, physical or mental ability, sexual orientation, gender expression, and veteran status.
No phone calls, please.