Arctic Campaigner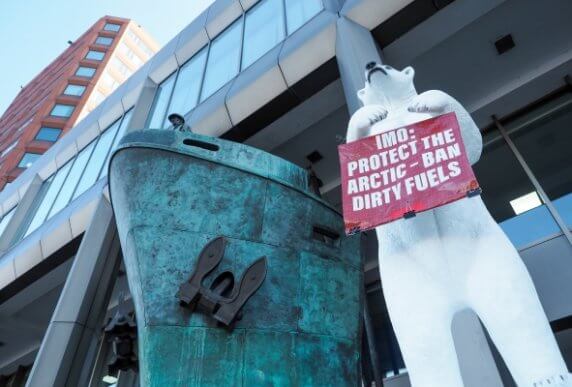 Pacific Environment
Pacific Environment seeks to protect communities and wildlife of the Pacific Rim. We support community leaders to fight climate change, protect the oceans, build just societies, and move away from fossil fuels toward a green economy. Learn more at www.pacificenvironment.org.
Pacific Environment is campaigning to provide protections for Arctic marine wildlife and communities and to achieve a just transition for Alaska to realize it's renewable energy potential. We are collaborating with a diverse group of stakeholders to achieve durable and equitable regulatory solutions.
Position
Reporting to the Arctic Program Director, the Arctic Campaigner will help our team deliver a set of campaign goals to protect Arctic communities and wildlife. You will succeed by building relationships with Indigenous and other civic leaders and stakeholders, representing Pacific Environment with sensitivity and tact in a variety of settings; by creatively advancing leading-edge solutions to the challenges facing Arctic communities; and by building power on behalf of those solutions.
We are particularly interested in candidates with experience in one or more of the following:
Collaboration with Indigenous peoples
Marine policy experience at domestic and international levels
Coordination of strong coalitions
Outreach to local, state, and federal officials
Understanding of Arctic climate and energy issues
Grassroots and grasstops organizing
Location and Travel
This full-time position will be based in Alaska (Anchorage preferred but not required), and will require travel, once COVID-19 conditions permit it.
Key Qualifications
Demonstrated achievement in campaign, advocacy, and policy work.
Experience in one or more of the bulleted items above.
Excellent written and oral communications skills.
Demonstrated success as an effective team player with allied stakeholders.
Ability to develop strong, constructive relationships with a variety of diverse stakeholders.
Personal commitment to helping communities have a strong voice in decision-making.
A good sense of humor.
Excellent organizational and time management skills.
Compensation and Benefits
Pacific Environment provides compensation commensurate with experience and equitable with others on our team, plus a full benefits package for staff positions. The salary range for this position is $54,000-$63,000, which is carefully considered to account for equity. Our employees enjoy a flexible working environment with a dedicated, diverse group of colleagues.
To Apply
Send cover letter, resume, three references, and an answer to the following question by email to [email protected] with "Arctic Campaigner" in the subject line.
Question: In 250 words, how would you build a successful coalition to achieve specific ocean protection policy goals under President Biden's 30×30 initiative?
This position will remain open until filled. All applications received by August 31, 2021, will definitely be reviewed and we encourage even late applications. If you are unable to apply via email due to bandwidth issues, please send a plain email to discuss alternative methods to submit your materials. No phone calls, please.
Pacific Environment is an equal opportunity employer. We value diversity and believe that creating teams in which everyone can be their authentic self is key to the change we seek. We encourage people from communities harmed by environmental degradation and from backgrounds underrepresented in the environmental movement to apply.